A $20,000 reward is being offered in the investigation of a shooting outside a suburban Atlanta "Sweet 16" birthday party over the weekend that left two children dead and seven teenagers wounded, authorities said.
The victims who were killed late Saturday night outside the house party in Douglasville were identified as 14-year-old AJ'anaye Hill and 15-year-old Samuel Moon, according to the Douglas County Sheriff's Office.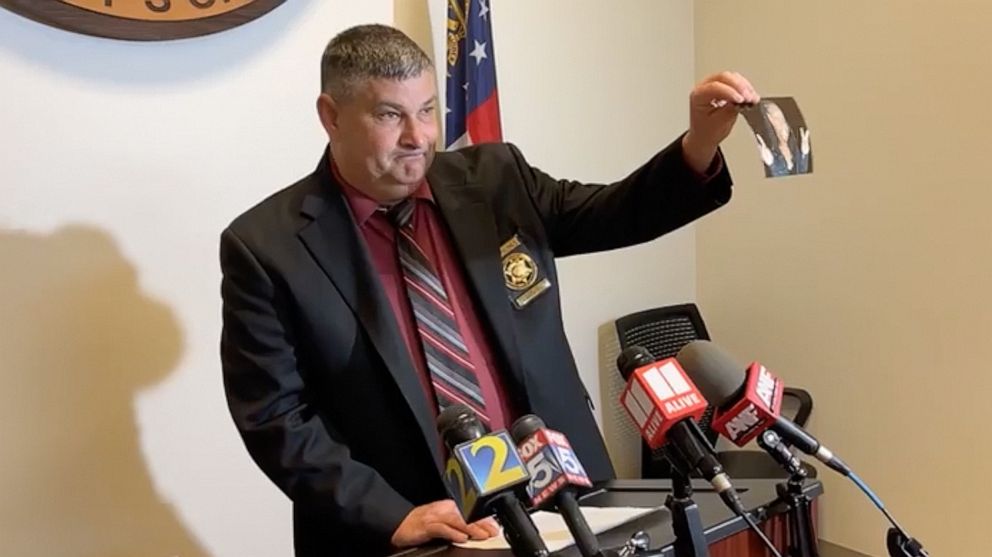 The seven victims injured in the shooting ranged in age from 14 to 19, the sheriff's office said.
Douglas County Sheriff Tim Pound announced the reward for information leading to the arrest and prosecution of the suspect or suspects.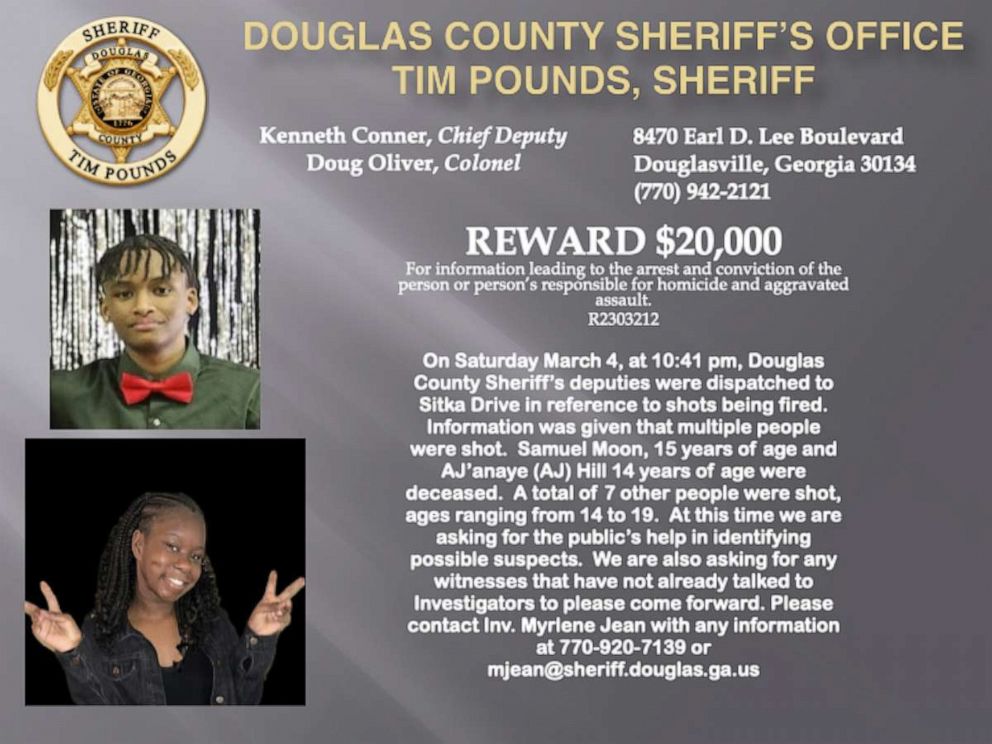 "It's just going to take me awhile to do it, but I'm going to catch them because we've got to stop this senseless killing," Pound said at a news conference.
Pound pleaded for help from the community in solving the double homicide, saying, "Someone out there knows something."
Capt. Jon Mauney of the sheriff department's criminal special investigations division, said gunfire erupted about 10:41 p.m. Saturday, shortly after the homeowners throwing the house party shut down the celebration because some attendees were smoking marijuana and the crowd had grown to more than 100 teenagers.
The homeowners were throwing a "Sweet 16" birthday party for their child, ABC affiliate station WSB-TV in Atlanta reported.
When deputies arrived at the shooting scene outside a home on a cul-de-sac, they found a large number of teenagers running in all directions, Mauney said.
"Two children were deceased at the scene, one in the middle of the roadway and another on a driveway at a house on the cul-de-sac," Mauney said.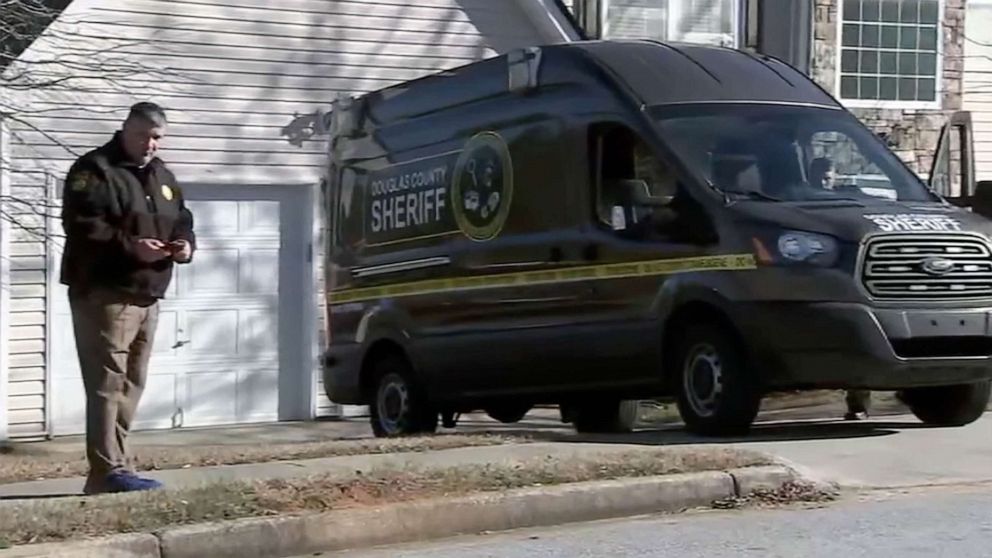 He said Hill was a freshman at Douglas County High School in Douglasville and Moon was a sophomore at Lithia Springs High School in Lithia Springs, Georgia.
Mauney said more than 80 witnesses who attended the party have been questioned by investigators, who are combing the area for security video they hope captured images of the shooting.
A motive remains under investigation. No suspects have been identified, authorities said.
"This is an all-out assault on our young people, on our children, on our babies in our community," said Douglas County District Attorney Dalia Racine. "We have got to figure out a solution."