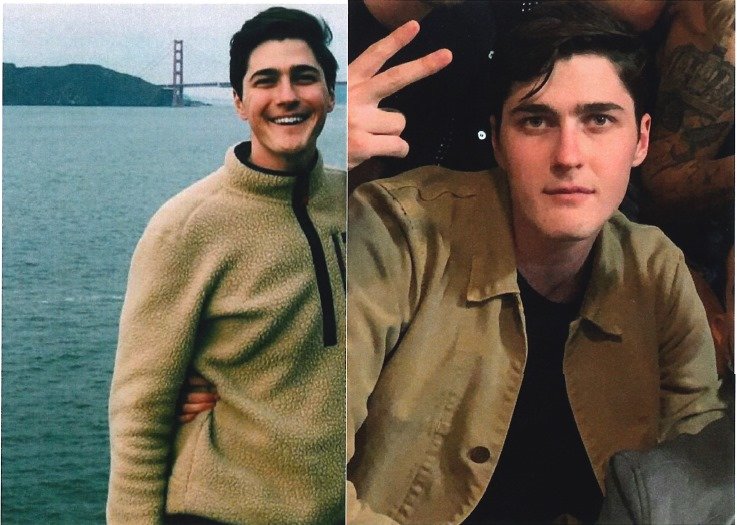 The son of two Greene County judges has been missing since New Year's Eve, and now, his family is offering a $10,000 reward for information leading to his whereabouts.
In a video posted to Facebook yesterday, Circuit Judge Calvin Holden and Associate Circuit Judge Margaret Holden Palmietto called for Alex Holden's safe return.
"It has been two weeks since Alex Holden went missing. His family, his girlfriend and her family, all of his friends in Sacramento, have searched tirelessly every day for him," Calvin Holden said in the video. "We have run down all of the leads that have been given. The Sacramento Police have worked tirelessly, and the people of Sacramento are wonderful. We're just asking for any help, from anyone. … That is why we're offering a $10,000 reward."
The Sacramento Police Department on Jan. 2 called for the public's help in finding Alex Holden, 25, who was last seen in the downtown area of the California city on Dec. 31.
"Holden's disappearance is uncharacteristic," police officials wrote in a Facebook post.
The disappearance has led to the creation of Facebook pages, fundraisers and other efforts to locate Holden, a Parkview High School graduate. His Facebook profile lists his employment as a manager at Amazon.com Inc. (Nasdaq: AMZN). A benefit was held Jan. 12 at Springfield restaurant Vito's Kitchen to help with expenses in the case. Vito's Kitchen owner Vito Palmietto is Holden's stepfather, according to KCRA.
The Sacramento Police Department has established a tip line at (916) 732-0100.