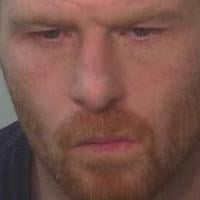 A 40-year-old convicted sex offender faces four years in prison after pleading guilty Monday to child solicitation and a sentencing enhancement for being a repeat offender.
Billy McDaniel of Fort Wayne was initially charged in October with child solicitation, dissemination of matter harmful to minors, public indecency and the enhancement. Charges came after he was identified as a suspect in an indecent exposure incident, according to a probable cause affidavit Fort Wayne Police Sgt. Todd Battershell wrote.
The plea agreement offered to McDaniel calls for him to plead guilty to child solicitation and repeat offender enhancement for consecutive two-year sentences on each. McDaniel would be required to serve two years on probation after his prison time.
A mother called police Oct. 5 to report that a man approached her 13-year-old son at a hotel on West Coliseum Boulevard and asked him if they could touch each other, court records said. As the man asked the teen, he was exposing his penis.
Several days later, the victim and his mother saw the man again and took a photo of him, court documents show. Police used the photo to identify the man by asking the office staff at the hotel whether they knew him.
The hotel staff provided police with a copy of McDaniel's state I.D. and his room number, court records said. When police interviewed McDaniel, he denied the allegations.
McDaniel was first charged with a sex crime in Indiana in 2013 when he was convicted of sexual battery in Noble County. He was sentenced to one year in prison.
Twice in 2014, once in 2016 and twice again in 2017, McDaniel was charged with failing to register as a sex offender – a rule he is required to comply with until March 2025.
McDaniel is scheduled to be sentenced Sept. 18. At that time, Allen Superior Court Judge David Zent will have full discretion on whether to accept or reject the agreement as offered.