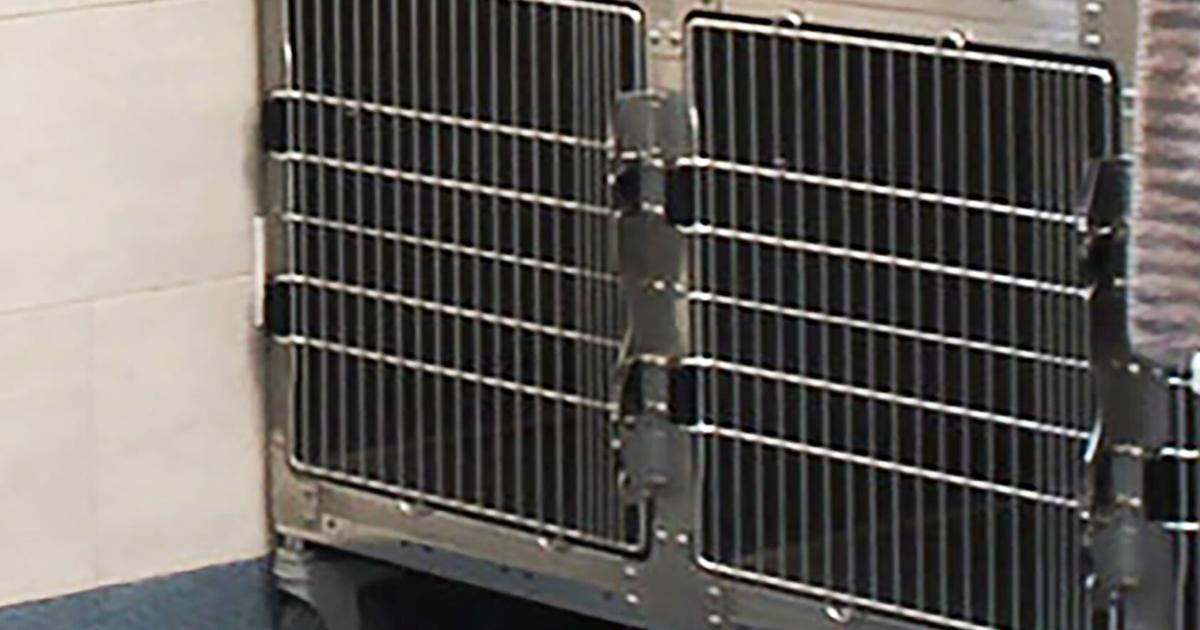 Editor's note: This story contains details that some readers may find disturbing.
WEATHERFORD — A former animal shelter employee was arrested twice last month and charged with animal cruelty, a felony, following the deaths of numerous kittens.
Gabriel Skyler Caswell, 21, was hired by the Weatherford Parker County Animal Shelter in February, where he was a full-time animal care technician until his termination on July 14.
According to daily summary data recorded by the shelter, more than 80 kittens who had arrived in "fair condition" reportedly died at the shelter during the time Caswell was employed there, including 51 in June.
The shelter also denotes the disposition of "other," "escaped" and euthanized, of which the Weatherford Democrat did not include in the numbers above.
"Staff will occasionally find a young animal that has died at the shelter. There can be a variety of reasons as to why an animal fails to thrive and dies, but those numbers are typically very low," Weatherford Director of Municipal and Community Services Dustin Deel said. "However, in June, shelter staff noticed an unusually high number of unexplained kitten deaths occurring, which prompted an internal investigation into the issue."
According to a statement from the shelter, that internal investigation included sending multiple samples off for disease testing to rule out any outbreaks, and necropsies to identify the issue. Results for a disease that would have led to the deaths came back negative, and staff began reviewing and installing new HVAC systems, making sure proper cleaning procedures were being followed and reviewing cleaning product chemicals to determine they were safe. Shelter management also began implementing new policies for care and closely tracking missing or dead animals, as well as reviewing employee schedules and monitoring their activity.
"Once staff discovered the cause of the issue was related to a particular employee, Animal Services Management quickly acted and provided all details to the Weatherford Police Department," according to the shelter statement. "The City of Weatherford and the Weatherford Parker County Animal Shelter are taking this matter very seriously. City staff is focusing efforts to facilitate and expedite this investigation."
According to a probable cause affidavit, a Weatherford PD officer on July 14 reviewed video footage showing Caswell in the cat holding room allegedly causing serious bodily injury to a black kitten. An onsite veterinarian reported to officers that the kitten had suffered a severed spine and would likely die. Caswell reportedly fled the area on foot after the incident and was not able to be located by responding officers.
Video footage from June 23 captured another incident, according to a probable cause affidavit, during which Caswell allegedly beat another kitten multiple times. On July 1, Caswell was observed attacking the same cat again, then discarding the cat in the trash a day later, according to the affidavit.
Jail records showed Caswell was arrested July 14 and 29, and bonded out the following days.
Attempts by the Weatherford Democrat to contact Caswell were unsuccessful by deadline.
"Our shelter team of staff and volunteers take a lot of pride in the love and care that we provide to the animals that visit our shelter," Deel said. "For something like this to happen is unfathomable."
Deel noted prospective employees must pass a Department of Public Safety Criminal Background check as a condition of employment.
Each offense is considered a third degree felony, with a sentence of two to 10 years in prison and a fine of up to $10,000.
According to shelter data, three kittens in fair condition died at the shelter in April, 14 in May and 12 in the first two weeks of July. One kitten death had been reported after July 15.
The shelter reported a total of 11 "fair condition" kittens who died at the shelter in June and July of 2022.