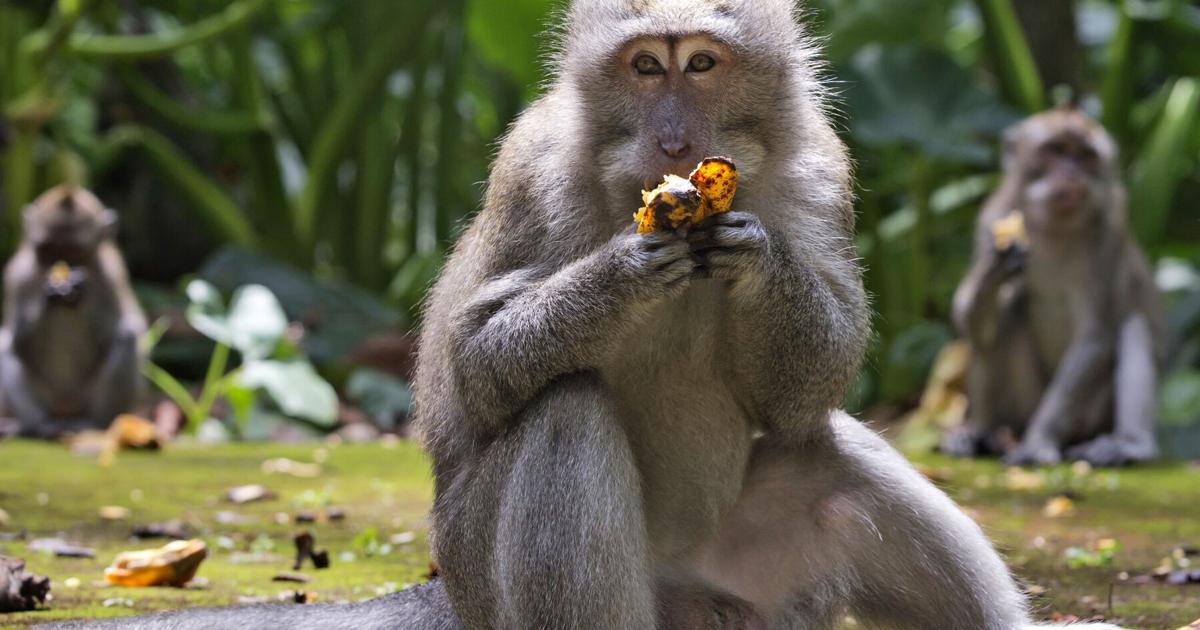 A Soldiers Grove man pleaded guilty Friday to a federal animal cruelty charge for buying a made-to-order video from Indonesia showing the torture of a young monkey.
Kenneth Herrera, 40, who told U.S. District Judge William Conley in court Friday that he is a hospital pharmacist with a doctorate in pharmacy, admitted he paid someone in Indonesia $100 to take video in December 2021 of the torture of a young macaque, after first telling the man how exactly he wanted the monkey to be tortured.
The case is among similar cases being filed in federal courts around the U.S. Herrera was charged with the federal animal crushing charge last month, which was filed along with a plea agreement under which Herrera agreed to plead guilty to the charge.
Under the agreement, Herrera will cooperate with investigators who are looking for others involved in the practice. The plea agreement states Herrera has agreed to make "a full, complete, and truthful statement" regarding his involvement in the activity.
The federal animal crushing charge carries a penalty of up to seven years in prison and a $250,000 fine. Federal advisory sentencing guidelines make a sentence that long unlikely, however.
Conley will sentence Herrera on Dec. 20.
According to court documents, in December 2021, Herrera exchanged encrypted online messages with a videographer in Indonesia, setting a price for the video and dictating the specific ways he wanted the macaque to be tortured, including the tools — pliers and a hammer — he wanted to see used on the monkey during the torture.
Herrera was sent video files, which were described by an FBI agent as depicting the torture of a young monkey by an unidentified man who was wearing sandals.
Herrera was interviewed by agents from the FBI and the U.S. Fish and Wildlife Service in January 2022 and he admitted ordering the video and paying for it, according to the plea agreement.