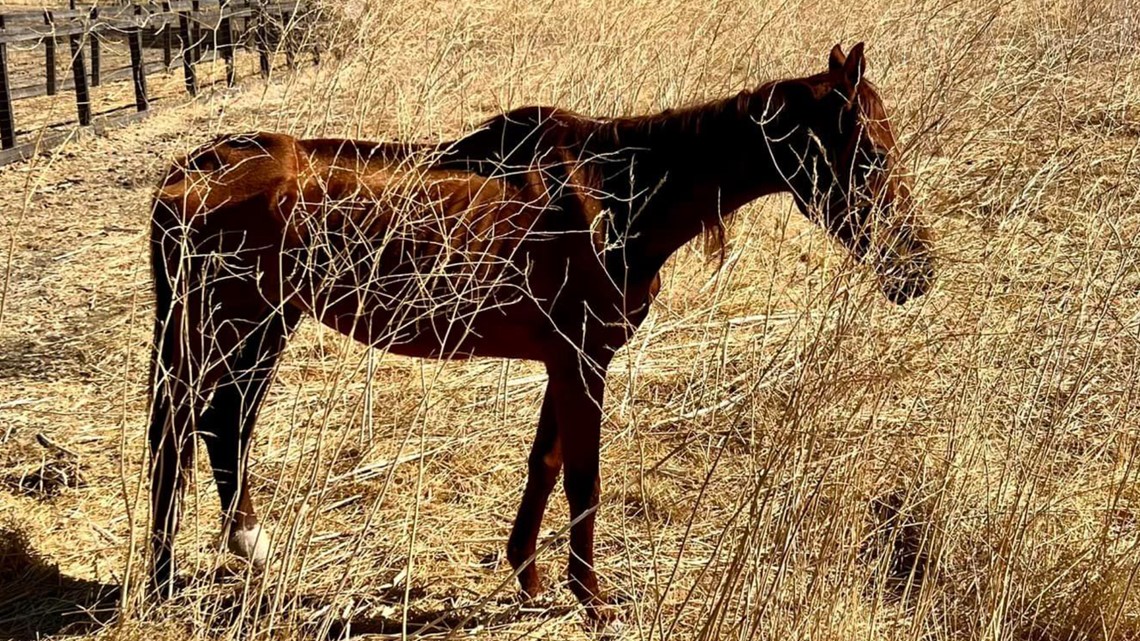 TRACY, Calif. — A man was arrested after a person noticed a severely injured horse in San Joaquin County near Tracy.
The San Joaquin County Sheriff's Office said when the animal services team arrived, they found an "emaciated and severely malnourished horse." Crews tried to save the horse, but it ended up dying.
Adolpho Angeles Morra was arrested on July 29 for felony cruelty against animals and failure to provide veterinarian care. A total of 31 animals were at the property including horses, sheep, cows, goats, and one dog.
The horses were taken to a local community rescue partner, the livestock were taken to an auction yard and the dog was taken to the Stockton Animal Shelter.
Sacramento region housing market: Why sellers have been missing in action