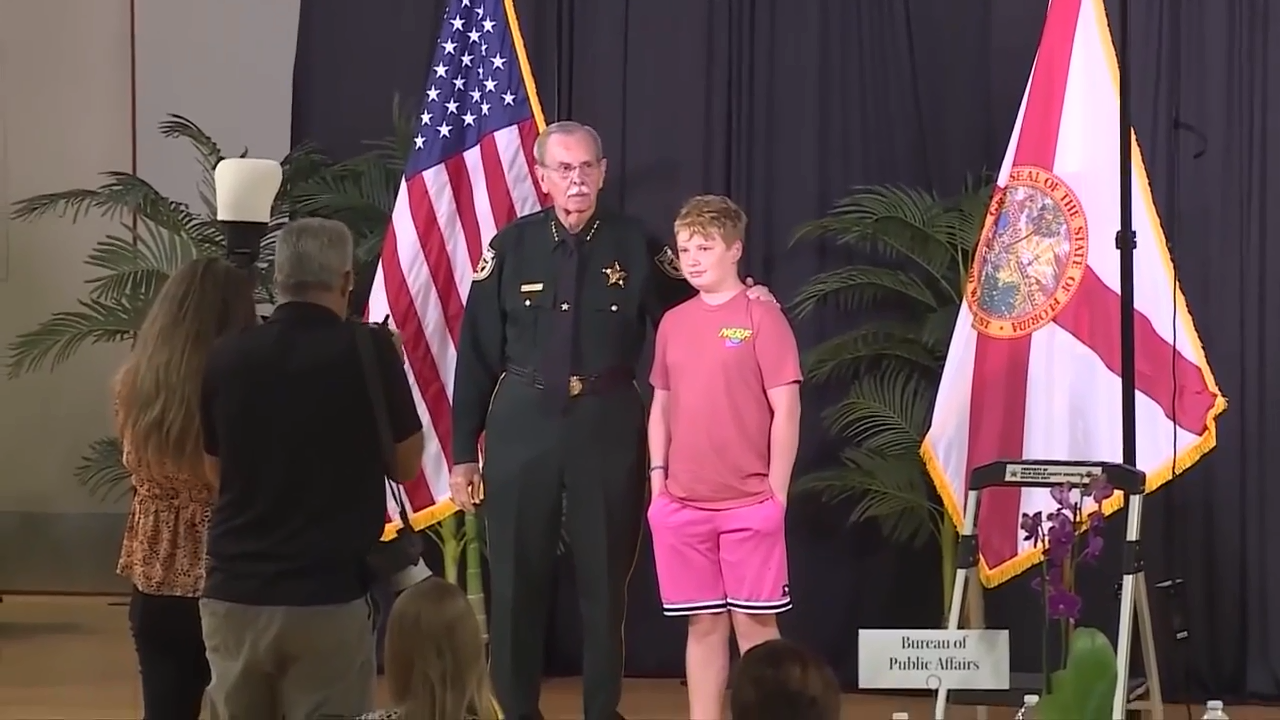 WEST PALM BEACH, Fla. (WSVN) — A 12-year-old boy from Wellington received the prestigious Palm Beach Sheriff's Office Samaritan Award for his brave actions that saved the life of his behavioral therapist.
The community celebrated Austen MacMillan as a hero in an event on Thursday where law enforcement officials and Good Samaritans of the community are praised for their brave actions.
"I feel really happy that he's still alive," said MacMillan.
What led to this heroic act was when MacMillan and Jason Piquette were engaged in an underwater activity when the young boy recognized that something was wrong. Video footage from that day shows MacMillan quickly pulling his unconscious therapist out of the water and performing CPR.
"I wouldn't be alive if it weren't for him, so, he deserves it and I hope that it makes him proud and it makes him believe in himself," said Piquette.
Palm Beach County Sheriff Ric Bradshaw presented MacMillan with a medal and the Samaritan Award, commending his swift and heroic actions.
Deputies also learned that MacMillan had learned CPR by watching the television show "Stranger Things." Following the lifesaving incident, MacMillan became officially CPR certified.
"He deserves so much praise and recognition because he's a hero," said Piquette.
MacMillan's mother has shared that the Village of Wellington is also planning to honor Austen for his bravery.
Copyright 2023 Sunbeam Television Corp. All rights reserved. This material may not be published, broadcast, rewritten or redistributed.