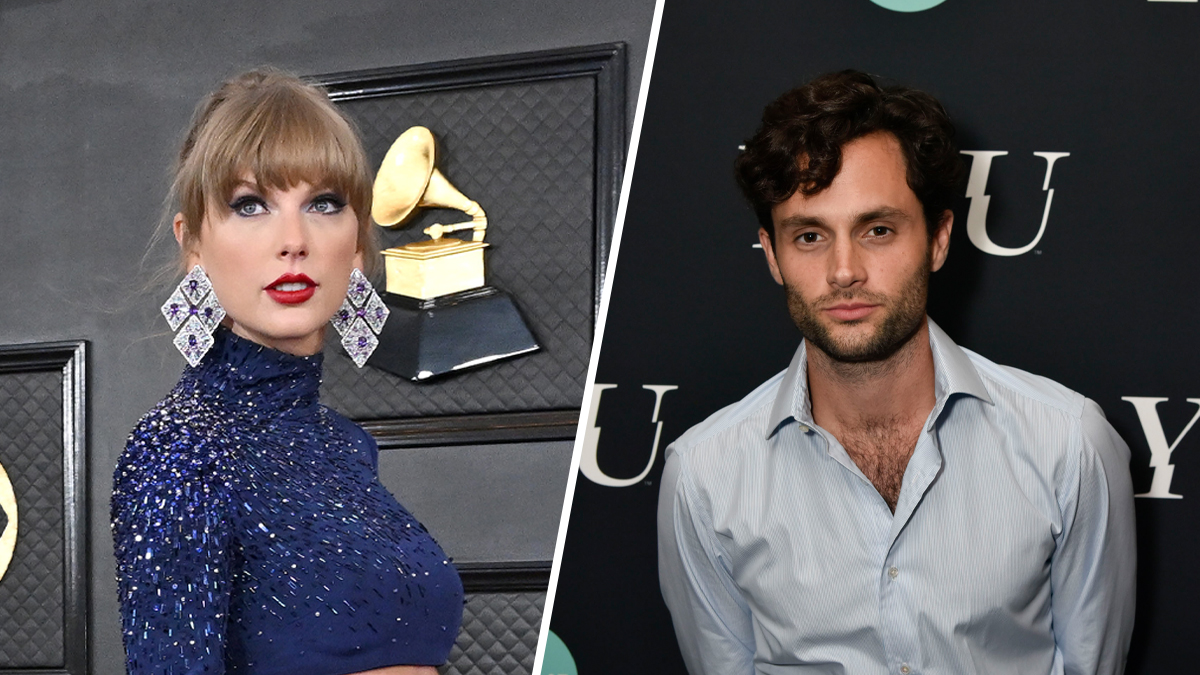 It must be exhausting always rooting for the anti-hero.
If anyone can relate to that line from Taylor Swift's hit single "Anti-Hero," it's fans of Netflix's "You" who can't help but love Joe Goldberg (Penn Badgley), despite his penchant for, you know, stalking the women he's interested in and sometimes killing people. So, in the season four finale, the show's decision to play the superstar's song off of her 2022 album "Midnights" was an inspired choice. And it was also one that almost didn't happen, showrunner Sera Gamble revealed E! News.
"We had finished most of the episodes and sent them off to Netflix," Gamble explained, "and then we needed this last big song at the end of the final episode and we had one in that was different."
Knowing they wanted to have an impactful music moment, Gamble said that the production team "had saved money" for it, with their music supervisor initially narrowing down their selection to "really iconic British songs." But then Swift dropped "Midnights" on Oct. 23, along with the "Anti-Hero" music video, and Gamble immediately knew she found their soundtrack.
"I was like, 'I feel like it's almost too good what she's saying and we have to at least try to get this song in,'" Gamble said. "Because really, what is 'You' but a Taylor Swift fan love letter disguised as a show?"
And the now-infamous self-aware lyrics—"It's me, hi, I'm the problem, it's me"—especially resonate for Joe's arc in part two of season four, which saw the character finally acknowledging and then accepting his true nature.
However, the season four finale isn't the first time Swift has been linked to the "You" anti-hero, thanks to Badgley's TikTok debut that went viral shortly after the release of "Midnights."
In the video, the "Gossip Girl" alum runs through his apartment to answer the door, only to come face-to-face with himself dressed up as Joe in typical fashion—a dark baseball cap and a dark jacket. "It's me," Joe tells Badgley, who then tells Joe, "Hi?"
Badgley then fervidly points to himself, mouthing the lyrics, "I'm the problem, it's me."
Hey, at least he owns it.
"You" season four is streaming on Netflix.