It's the real life story of a young boy, who defies the odds each and every day.
"He just hit his eighth birthday," said Jackson Garwood's father Darren Garwoods. "He's doing really well."
Jackson Garwoods who lives in Essex near London was not expected to live past his second birthday.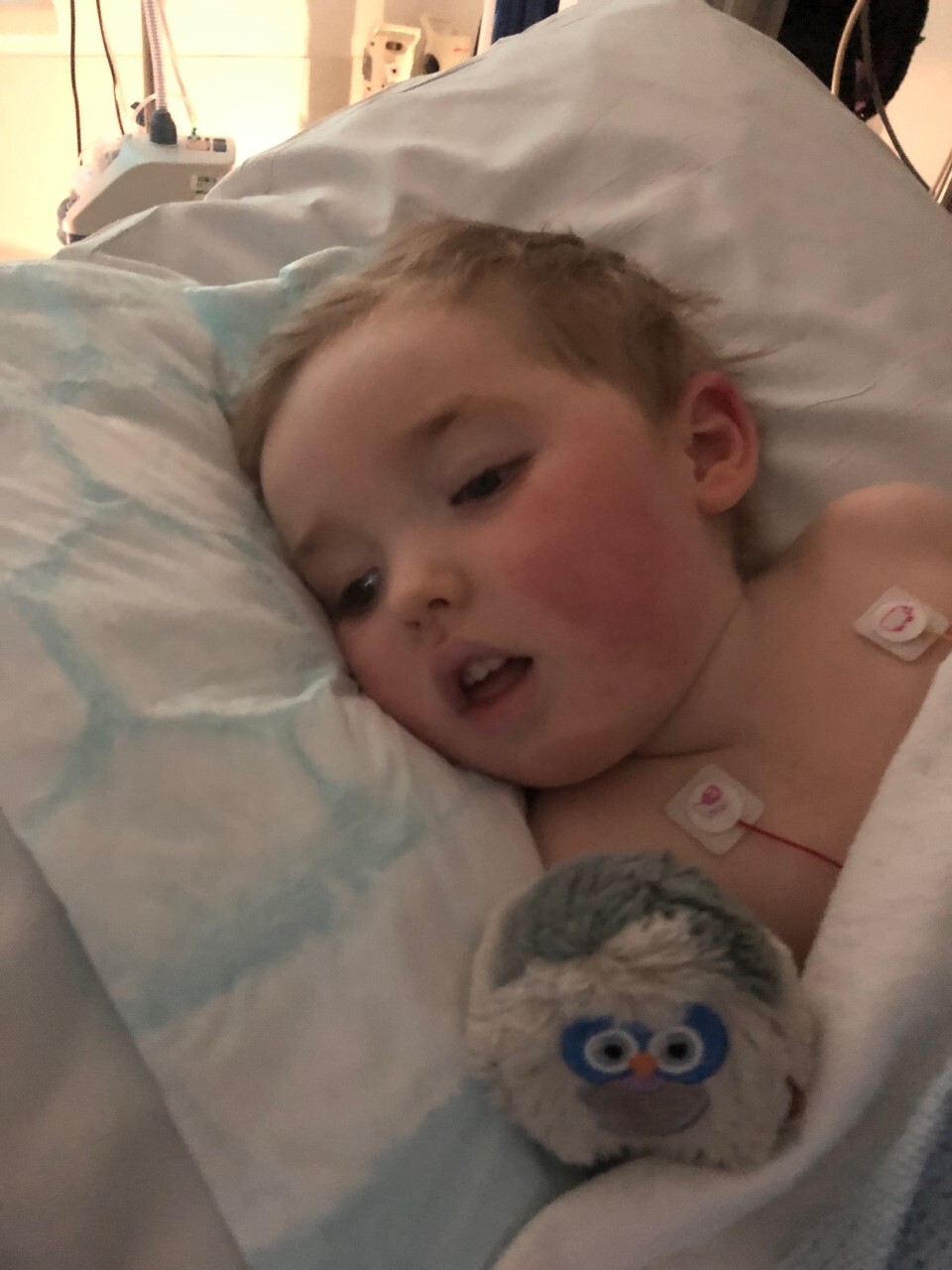 "We were told he had a really rare condition called infantile Krabbe disease," Garwoods said.
In the United States, Krabbe disease affects about one in every 100,000 people.
Not knowing much about Krabee disease, or finding too much information on the internet, the Garwoods searched and found some hope.
"That's when we found Hunter's Hope," he said.
Hunter's Hope is the foundation named after Hunter Kelly, the son of Bills Hall of Fame Quarterback Jim Kelly.
Hunter Kelly was diagnosed with Krabbe disease, a severe neurological condition at just four months old. He passed away when he was eight in 2005. Hunter left a legacy through Hunter's Hope. The foundation has donated millions to research and treatment for Krabbe disease, as well as raising awareness and support for families suffering.
The Kelly family also advocated for expanded newborn screening in all 50 states.
Reading Hunter's story inspired the family and Jackson, giving them the hope they needed to push on.
Darren says he was one day reading to Jackson, when he noticed Jackson couldn't relate to the character in the book.
"It was about this boy playing football and I'm thinking why am I reading this to my son who can't do these activities," he said.
So Darren got to work.
"My wife Rebecca said, 'I wonder what Jackson dreams of when he goes to bed' and it gave me an idea of a character, when he goes to bed, he can become a super hero and do whatever he can't do in the day, he can live his life at the night."
Darren says when he started putting pen to paper and reading Jackson the books, he went from sleeping only two hours a night to sleeping more than 10 hours.
"He started sleeping 7-7. It was like he wanted to go to bed and dream of what he could not achieve in the day," he said.
The Jackson Super Hero character has saved an owl, found a solution to pollution, saved the dinosaurs, London and even the moon. His books have become popular for all to enjoy.
"For a parent to read about something your child can do, and have a dream for your child, it gives me a little smile," Garwoods said.
Darren says Jackson's legacy will live on through the images and words on the pages.
Jackson Garwoods by day, Jackson Superhero by night.
A young boy, defying the odds, one mission at a time.