SYCAMORE – A retired Sycamore cop saved a young girl's life during Sycamore Pumpkin Festival on Wednesday, and many in the community are hailing the move as heroic.
The story of a life saved at the cake-cutting ceremony during the start of Sycamore's fabled festival took social media by storm Thursday after a witness posted about the ordeal on Facebook.
Resident Mike DeVito, who posted the story, said he was compelled to share what he saw to spread some good news.
"Out of the corner of my eye, I noticed a young girl and her family in a state of panic," DeVito wrote in his post. "She had been eating a hotdog, and it had become lodged in her throat, leaving her choking and in distress. That's when a retired police officer named Cary Singer, who I had been conversing with, sprang into action. Without a moment's hesitation, he performed the Heimlich maneuver for children on this frightened young girl."
Singer, a retired deputy chief at the Sycamore Police Department, said Thursday the bedlam of a panicking family brought him to action.
"I was behind the food booth and I heard screaming," Singer said. "There was one lady crying hysterically, another screaming, 'Help! help!' I looked in the food court and there was a lady holding a small child, looked to be 2-ish, and the child was blue. And she was holding the child tight to her chest and the child was obviously not breathing."
"It happened really, really, fast. I just happened to be at the right place at the right time with the right training."

— Cary Singer, retired Sycamore police officer
After gaining permission from the mother to help her child, Singer said he began performing a child Heimlich maneuver, which requires a thrust to the child's back instead of stomach. On his third thrust, Singer said an object, possibly a hot dog, popped out of the child.
"And then her chest tightened up. She started taking air. Stood her back up, [and] her color came right back," Singer said. "She smiled and then started crying, and instantly she was fine. It became dislodged and the child was fine. So it happened really, really, fast. I just happened to be at the right place at the right time with the right training."
In response to Singer's heroics, mom Michelle Bloyd told the Daily Chronicle she wanted to be able to thank the man who saved her 3-year-old daughter Aamyah.
"On behalf of myself and my daughters, Thank you!!! That was my 3 year old. You never know when what's supposed to be a normal fun evening out can change. So grateful for the community I grew up in!!" Bloyd wrote in a social media post.
On Thursday, Sycamore Police shared the story, posting "If you see LT Singer out and about during Pumpkin Fest weekend be sure to extend the message of a job well done."
Sycamore Pumpkin Fest organizers also shared the story, posting "We are so very thankful that Cary Singer was there tonight to avert this tragedy."
DeVito said he, along with his family and friends who were standing with him at the time of the incident, "witnessed a true hero in action."
In his Facebook post, DeVito said he long ago moved to Sycamore because he felt the city embodied everything he imagined in a storybook town. He said he's since learned people like Singer are who create Sycamore's charm.
"What makes this town truly special, however, is its people," DeVito wrote.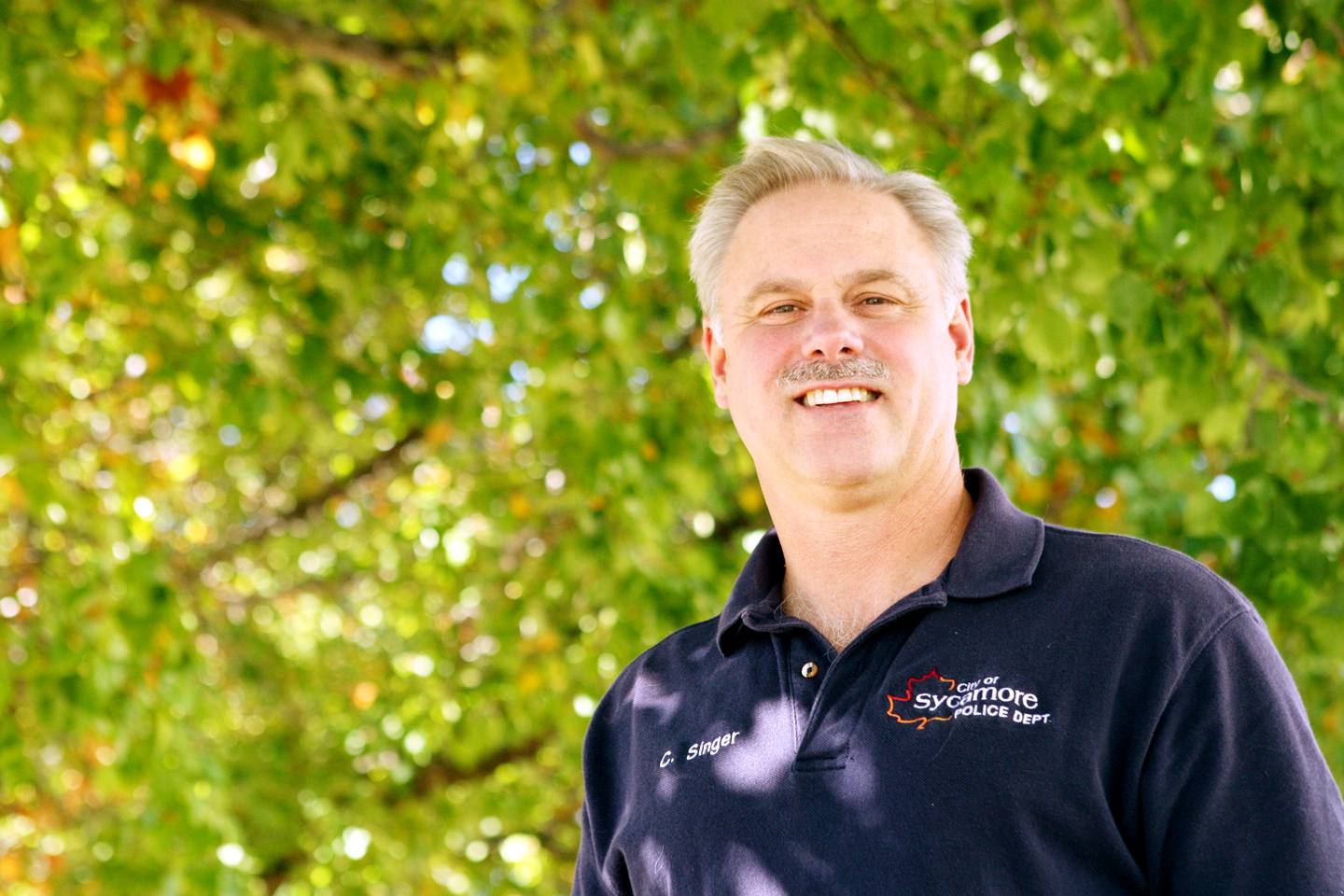 Perhaps fittingly, Singer also was named Friend of the Fest during the 2010 Sycamore Pumpkin Festival.
Singer, who's been retired for eight years, said repeated CPR training allowed him to save the choking child. While he's appreciative of all the social media posts calling him a hero, he said doesn't think the label fits. He instead suggested those who perform similar tasks on a daily basis are the real heroes.
"There's doctors and nurses, police officers and firemen that do that stuff every day and nobody says 'Oh, thank you,' or this, that or the other," Singer said. "So, I happened to be at the right place at the right time, and did the right thing. There's a lot of people that do that every day and they don't get recognized for it."
This story was updated at 12:48 p.m. Oct. 27, 2023 with comments from Michelle Bloyd, mother of the girl who Cary Singer saved from choking.