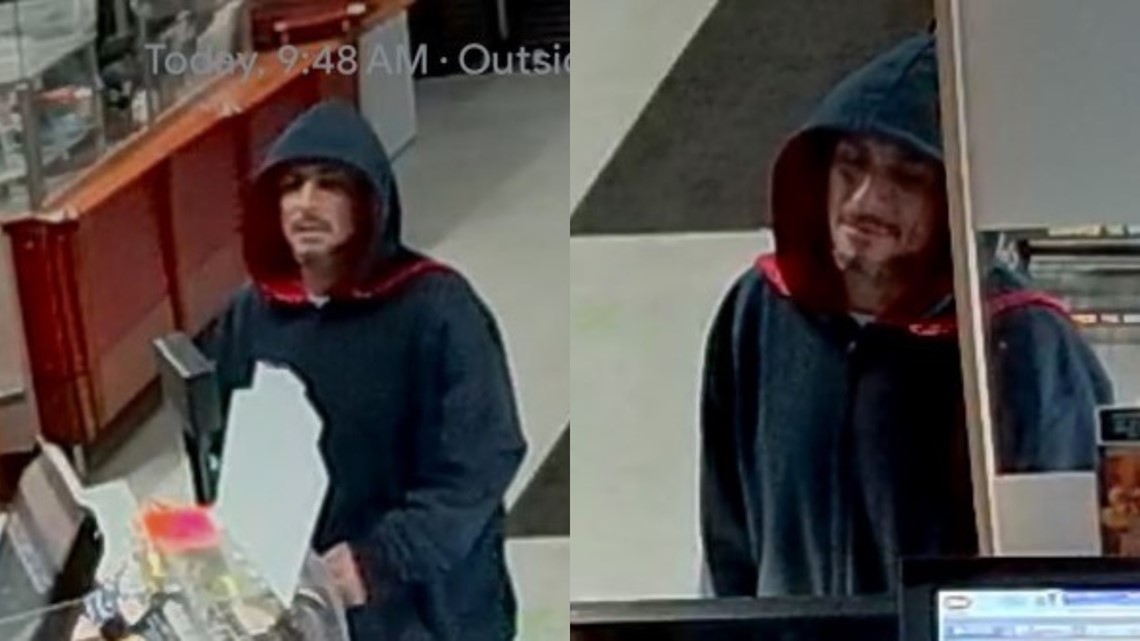 Police are offering a cash reward up to $5,000 for information from the public.
TOLEDO, Ohio — Toledo police are asking the public for help identifying a man accused of using stolen credit cards to make fraudulent purchases.
Per police documents, a person filed a police report on March 2 for a theft from a vehicle. The victim stated on March 1 at approximately 10 p.m., an unknown suspect stole his wallet out of his vehicle, which had been parked on St. Clair Street in downtown Toledo.
In the report, the victim claimed $70 in cash, four credit and debit cards and two forms of personal identification had been stolen.
In a Twitter post Tuesday, Toledo police provided two security camera images of the suspect from March 3 attempting to use one of the victim's credit cards.
Police said the suspect allegedly made fraudulent purchases at several different locations.
If you have any information regarding the perpetrator of this incident, police ask that you call or text Crime Stoppers at 419-255-1111. You can remain anonymous and may be eligible for a cash reward up to $5,000.
Stay with WTOL 11 on-air, online and on our free mobile app for the latest updates in local news headlines.
MORE LOCAL CRIME HEADLINES FROM WTOL 11
➡️ Get a fresh start to your morning and wrap up your day with the latest news and your WTOL 11 Weather forecast delivered right to your inbox!
WTOL 11's Your Morning Blast and Your Evening Blast deliver stories from northwest Ohio, southeast Michigan and beyond to keep you informed.