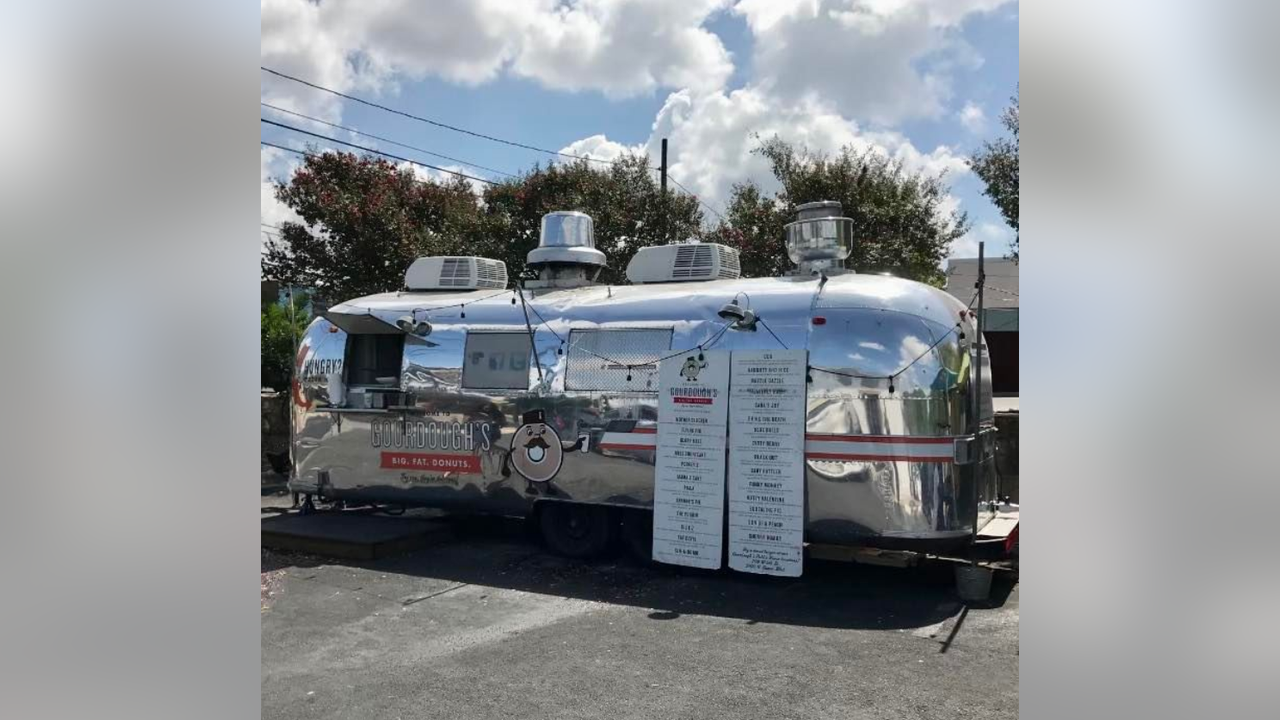 BASTROP COUNTY, Texas – A local eatery is reaching out to the public for help after one of their food trucks was stolen.
Gourdough's Donuts says someone stole their Airstream trailer, which was parked in a storage facility in Bastrop County. The owners tell FOX 7 Austin it was stolen sometime over the Christmas holiday from a building along SH 21.
It turns out they were about to use the truck to open a new Gourdough's location, but the theft obviously has put those plans on hold.
Anyone with information on the truck is urged to call the Bastrop County Sheriff's Office. Gourdough's is also offering a cash reward to anyone who's able to help them get the trailer back.
This theft comes just weeks after the closure of the iconic Gourdough's Public House on South Lamar after 10 years.
"With an upcoming residential project being built on the location, two years of extreme labor shortages, inflation, increased food cost, and the desire to pursue other opportunities, business partners Paula and Ryan decided it felt like the right time to conclude business after 10 happy years of food service," the eatery said on Instagram on Nov. 4.
Gourdough's is still serving out of its original location on S. 1st Street, and said in the same post they were planning to open "multiple new food trailers strategically located in the outer edges of Austin to better serve the growing community!"