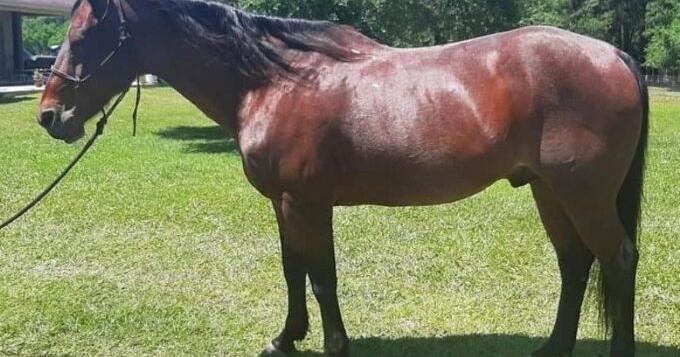 Jasper County deputies are investigating after a horse was reported stolen over the weekend in the Buna area. According to Deputy Karli Cherry, the crime occurred at a location on County Road 803 and was reported on Sunday by the owner.
Cherry said sometime during the early morning hours, the red roan horse with black stockings was apparently lured from the fence with feed and then led away from the property and loaded into a horse trailer.
If you have any information about the crime, you're asked to contact the sheriff's department at 409-384-5417, or Crime Stoppers at 409-833-TIPS. You may be eligible for a cash reward and you don't have to give your name.