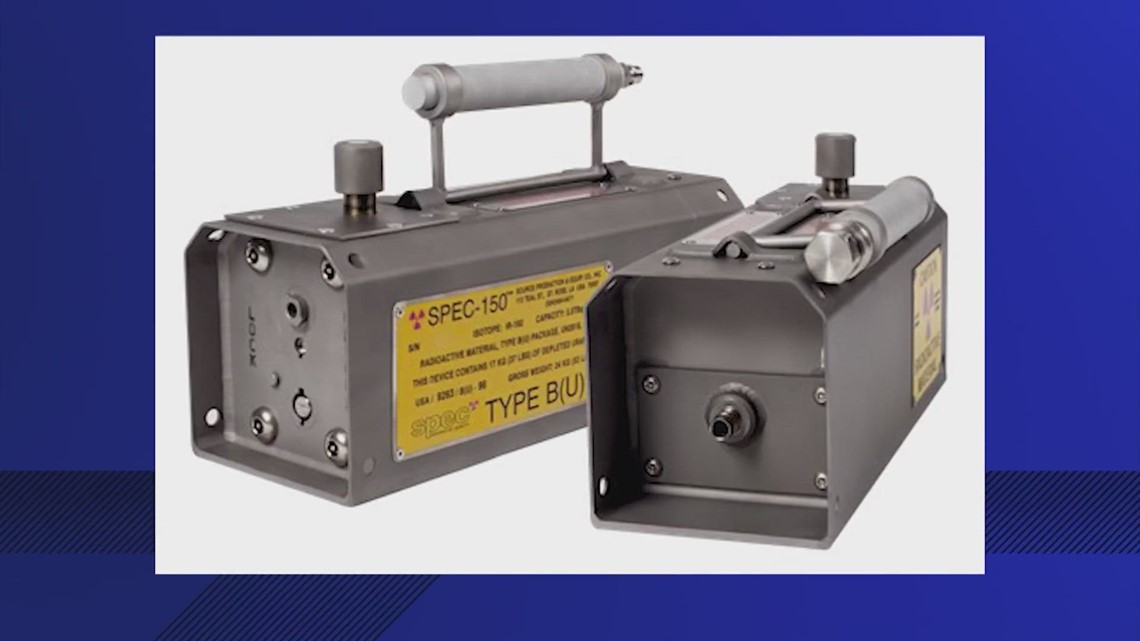 The radiographic camera was reported stolen after workers came back from eating and saw it was missing from their truck.
In an update posted to the department's website, the camera was found intact and not tampered with.
"The radioactive material was still sealed in its protective shielding. Since the radiographic camera was not tampered with, there was no danger to the public," the statement said.
The SPEC-150 radiographic camera was reported missing by Statewide Maintenance Company as they were using it for a construction job. Workers reported it missing after they came back from eating.
"They went in, had their meal, left, got back to the worksite and the camera was not there," Lara Anton with DSHS said.
A $3,000 reward was offered for information that would help locate the camera, but it's unclear if that reward was given out.