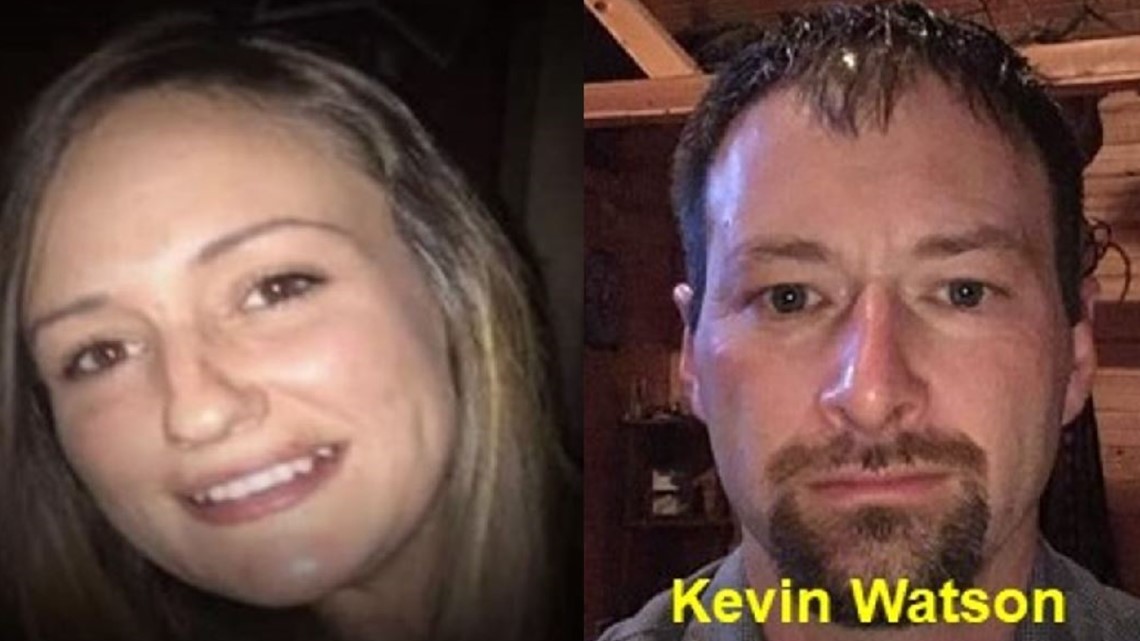 The Haywood County Sheriff's office said Britney Watson is believed to be dead. Her ex-husband Kevin Watson has been found and taken into custody by U.S. Marshals.
HAYWOOD COUNTY, Tenn. — The man who U.S. Marshals Service were searching for following the murder of his ex-wife has been taken into custody, according to the Haywood County Sheriff's Office.
Marshals offered a $5,000 reward for Haywood County's Kevin Watson. Watson was wanted on a charge of first-degree murder.
This all comes after the Haywood County Sheriff's Office said Tuesday it believes 34-year-old Britney Watson, who has been missing for more than a week, is dead.
Because they believe Britney Watson is dead and Kevin Watson has not yet been found, the sheriff said a first-degree murder warrant was issued for him.
The sheriff's office has been out searching several areas, including their house and land throughout the area and a storage facility. They said several people have been questioned in the case.
The sheriff said Friday, Jan. 20, they are bringing in ground penetrating radar equipment, and the EMA and TWRA teams will search near the Hatchie Wildlife area and may use boats again to check the river.
The sheriff said the couple had been married but had gotten divorced several years ago. He said the two had been trying to reconcile in recent years.
Britney Watson was reported missing Saturday after she was last seen Jan. 7, 2023, in Haywood County. Her ex-husband Kevin Watson was also missing, and his truck was found abandoned in a wooded area in Haywood County. The sheriff said a note from Kevin Watson and his cell phone was found in the truck, which said "I'm gonna make it easy for you guys."
The sheriff said Kevin Watson was also on the phone with a friend , and reportedly confided information to that friend that led them to their current conclusions.
According to the sheriff's office, Britney was last seen wearing jeans and a gray hoodie. Her last known location was at 3317 Hillville Loop on Jan. 7 around noon. The Sheriff's Office also said her truck was found with a flat tire when it was located. Kevin's truck was found in a different location in the Big Eddy area, the sheriff's office said.
The sheriff's office asks anyone with any information about Britney Watson is asked to call Haywood County Sheriff's Office at 731-772-6158 or dispatch at 731-772-1215.