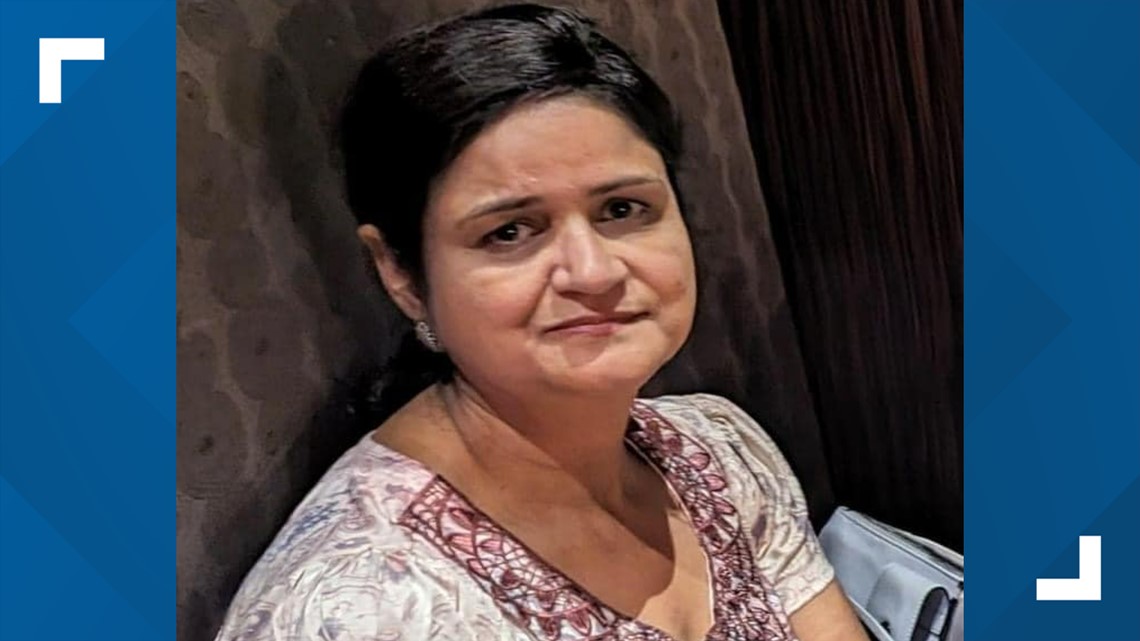 Anu Awasthi walked out of the hair salon at the Oldsmar Walmart around 10 a.m. last Thursday, walked past the CVS and hasn't been seen since.
Her husband Vikas Awasthi dropped her off for a hair salon appointment. Security cameras captured her leaving Walmart and walking by a CVS Pharmacy onto Tampa Road. She hasn't been seen since.
"We would be most grateful if everybody would scan their dashcam feeds and find that clip and send that in," Vikas Awasthi said.
Their hope is the photos or videos will provide more information about the direction Anu walked in, and where she ultimately went.
Vikas is hoping and praying his wife has found safe shelter, possibly at a mental health facility.
"Anu lost her father a little more than two months back," Vikas Awasthi said. "She actually started feeling deep sadness and depression."
Meanwhile, We Are The Essentials, which is a local volunteer search agency made up of retired military personnel and law enforcement, has spent the past two days searching the Walmart area and miles beyond.
Search organizer Billy Lane explained crews have been "walking a lot of wood lines."
"We've been breaking brush through a lot of the wooded areas, swampy, wooded areas." Lane said.
Volunteers are also bringing drones to the area on Wednesday to continue the search by air.
Moreover, on Tuesday, a separate volunteer search crew called Sunshine State Sonar scanned nearby bodies of water for any signs of Anu. Neither group has turned up any strong leads.
If you think you may have a photo or video of Anu Awasthi from Thursday morning, leaving Walmart around 10 a.m. to 11 a.m., you can share it with the Pinellas County Sheriff's Office. If confirmed that it's her, you will get that $5,000 reward.