BURLINGTON — Fifty years ago today, Jim Kubath was a young police officer working on New Year's Day. Driving around town in the wee hours, he stopped at a late-night gas station.
What he found at the Clark station on Milwaukee Avenue would lead Kubath to a murder mystery that horrified the Burlington community — and remains unsolved to this day.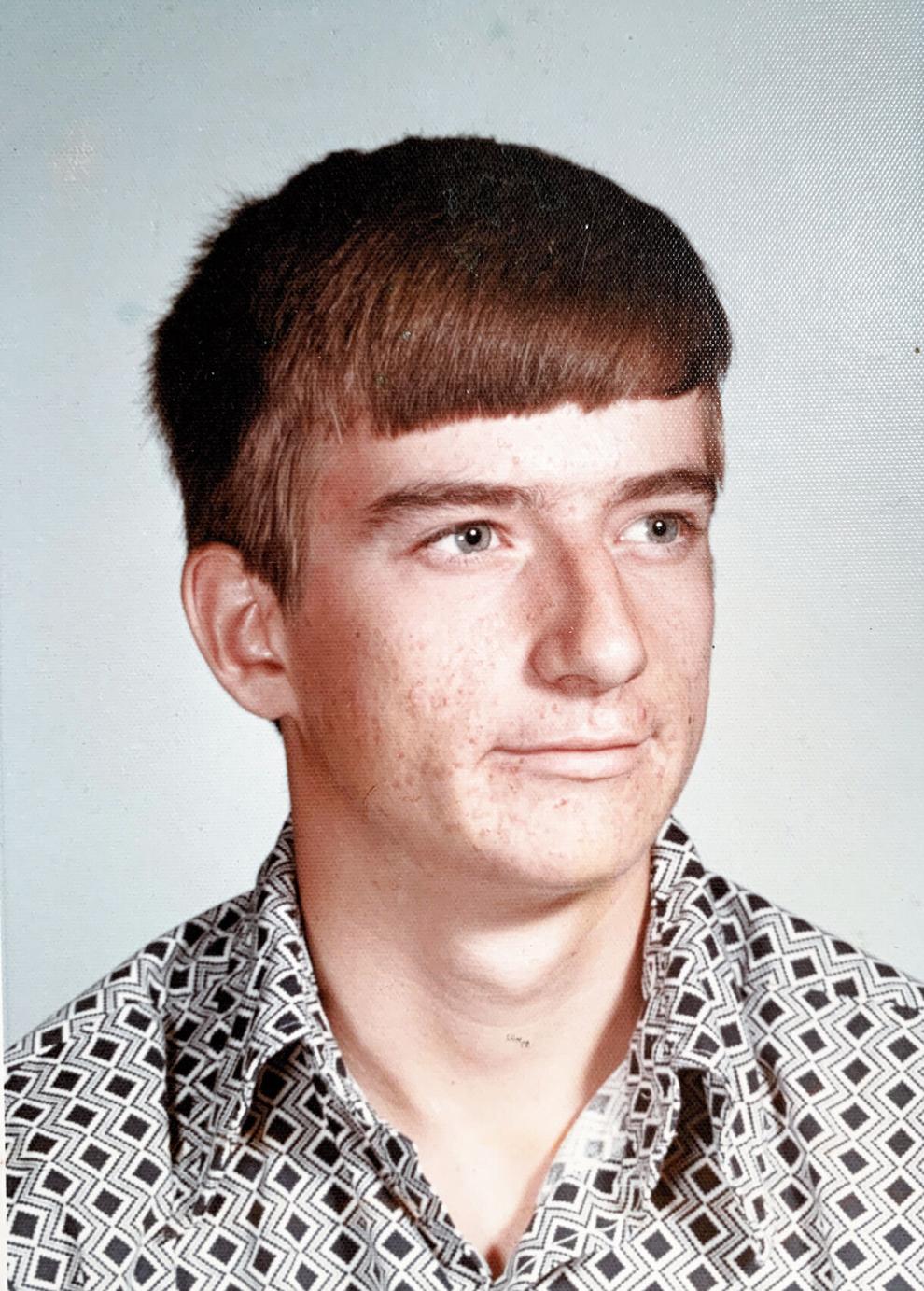 David Schwochert, the teenage gas station attendant who was working that night in 1973, was missing. A few hours later, the teenager turned up dead in a field just outside town.
Schwochert, 16, a junior at Burlington High School, had been shot in the head twice.
Police theorized that someone intending to rob the gas station decided to take the teenager with them. Then, that person killed him in a remote area about three miles away.
Investigators uncovered clues, and they developed theories about potential suspects. But no one has ever been charged in the killing.
Kubath, now 80 years old and retired, still remembers the murder that sent chills through Burlington on the morning of Jan. 1, 1973. He wonders if the truth will ever be uncovered.
"You don't forget about something like that," Kubath said. "It was a shock."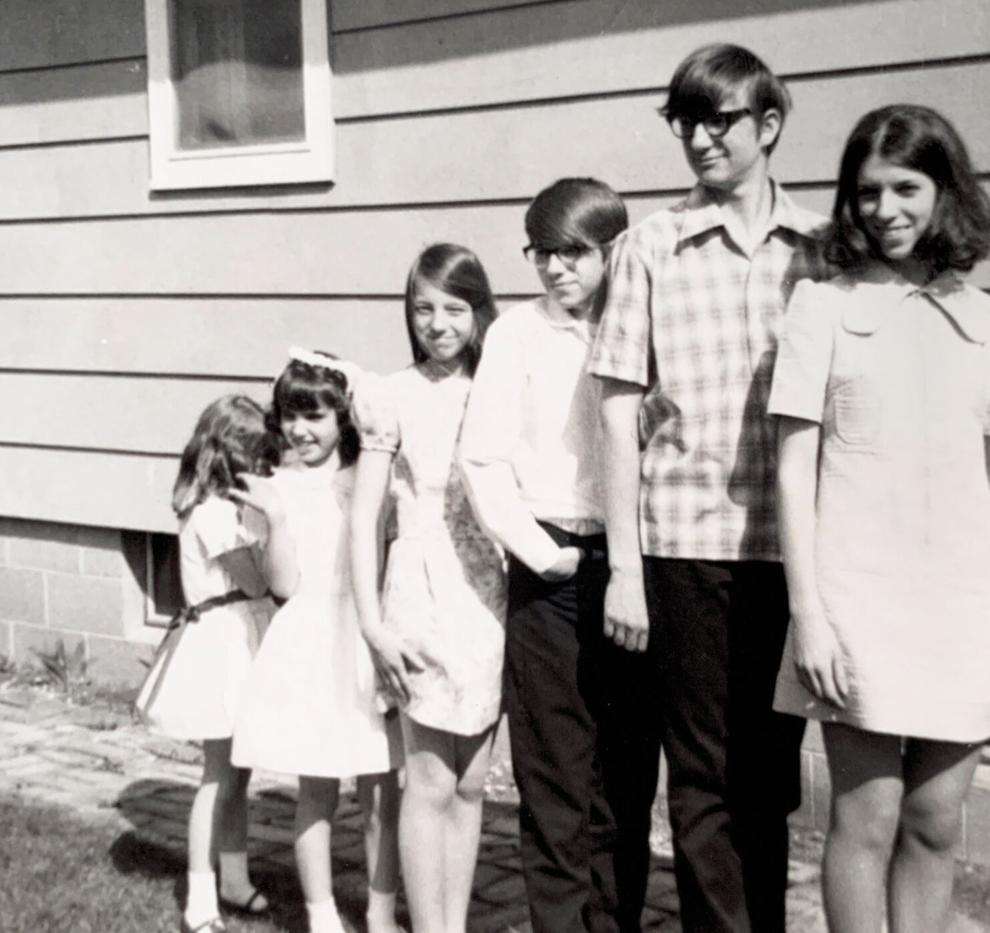 As the 50th anniversary of the David Schwochert killing arrives today, the fallen teen's family members are hoping to rekindle interest in the case. If people remember, the family said, maybe new evidence will turn up and will shed light on what happened that night.
Searching for answers
Doug Schwochert, the victim's younger brother, said it still hurts to think that both of his parents, Richard and Catherine, died without ever knowing who killed their first-born son, or why.
But seeing the mystery solved, Schwochert said, would bring relief and closure to him, his four sisters, and all of the other family members and friends who still live with the unanswered questions.
"It would mean something," the 64-year-old brother said. "Finally, justice has prevailed then."
Others in Burlington who experienced the terrifying events of New Year's Day 1973 similarly hope — even after all these years — to see some sort of logical conclusion to the chaos that descended on the community that day.
Deborah Breske Vos, a neighbor and friend of the Schwochert family, remembers stopping at the Clark gas station and seeing David just hours before he was killed. Breske Vos, who was 21 years old at the time, was returning from a New Year's Eve party with her husband when they stopped at the gas station to buy cigarettes on the way home.
The next morning, Breske Vos heard that someone in town had been killed overnight. She telephoned the Schwochert home to ask if David knew anything, seeing as how he had been out late. Now 71, she is haunted by the sound of Schwochert's father telling her over the phone that David had been murdered.
Breske Vos finds it hard to believe that nobody in the small, tight-knit community that existed in the early '70s could help police crack the case.
"People were too close not to know about each other — and have the answers," she said.
At the time, Burlington was a quiet city with a population of 7,400 — about three-fourths of the size it is today.
Like any other year, 1972 brought such popular community events as the Kiwanis Club's annual pancake day. The city's Human Rights Council held a student poster contest commemorating "Brotherhood Week." The Haylofters community theater group had a hit with a musical-comedy called "The Boy Friend."
The year was not without heartbreak, too. That summer, teenage sisters Susan Pringle and Judy Pringle, both Burlington High School students, were killed in a car crash on Spring Valley Road.
Inside the house at 416 Ridge Ave., Richard and Catherine Schwochert were busy with their six children — two boys and four girls. David Schwochert was the second-oldest at 16, just behind sister Debbie. Then there was Doug, Cindy, Jean and Terri.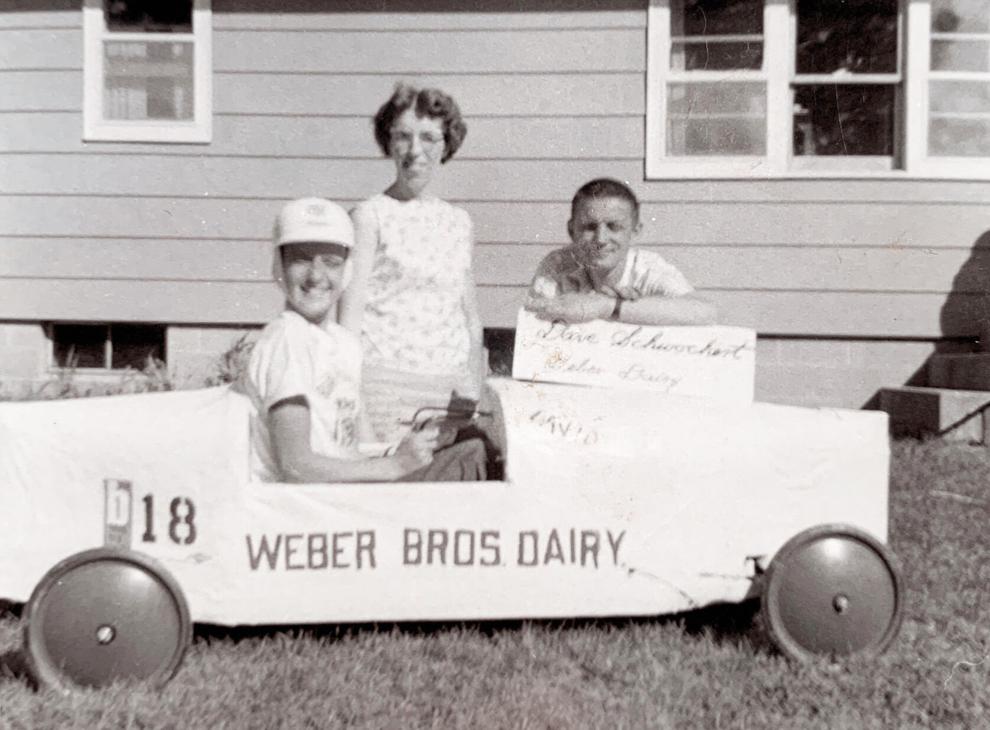 David had a talent for woodworking, and he also enjoyed working with his hands on electronics and cars. Just recently, he had taken a job at the Clark gas station, 590 Milwaukee Ave.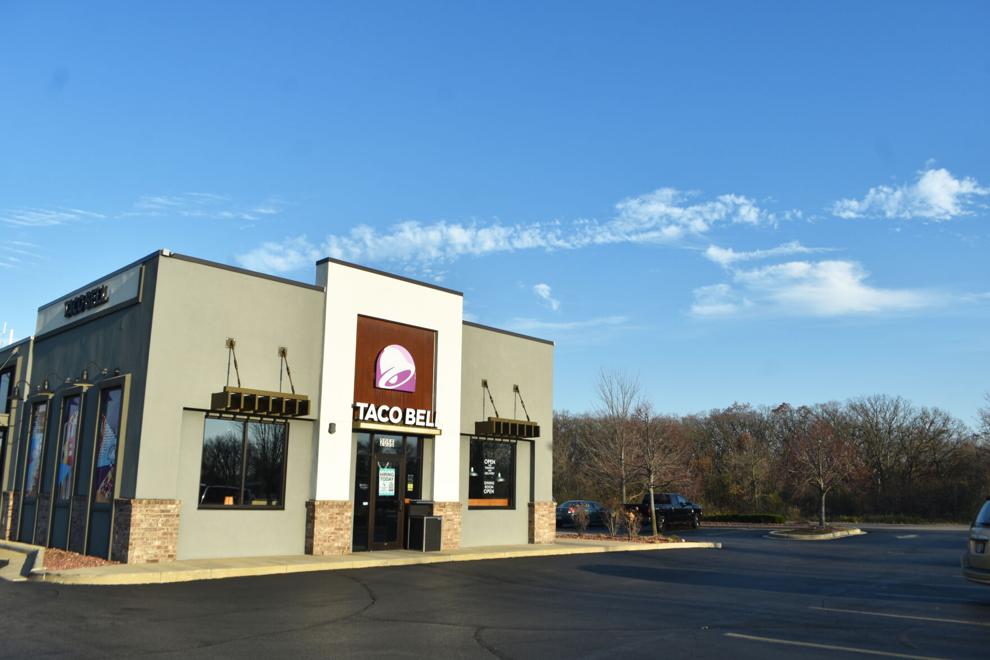 A co-worker, Leonard Drew, wanted the night off for New Year's Eve, so he asked Schwochert to fill in. With his parents' permission, the teenager agreed.
Schwochert's friend, Steve Oaks, also worked at the Clark station. Oaks was just finishing up work when Schwochert reported for the overnight shift that New Year's Eve.
Oaks died in 2021, but his older brother, Gary Oaks, remembers that Steve was left in "total shock and disbelief" when he learned about Schwochert's murder. Steve realized that he could have easily been the one caught in harm's way, although he chose not to discuss it much later in life.
"I don't think he wanted to think about it," Gary Oaks recalled. "How the hell could something like that happen here?"
Kubath, who had joined the Burlington Police Department five years earlier, sensed that something was wrong as soon as he arrived at the Clark station for a routine building check about 4:20 a.m. The gas station was located along State Highway 36 at the current site of a parking lot across the street from Veterans Terrace.
The front door was unlocked, but the place was vacated. There were empty beer cans in a trash basket, and what looked like confetti on the floor. Kubath figured someone had themselves a little New Year's celebration.
But more importantly, where was everyone?
After contacting the business owner, police realized that the gas station's teenage employee was missing.
"We had no idea where he was," Kubath said. "As the time progressed, now you know something's wrong."
A wrenching revelation
A few hours later, a grim discovery led police to a wooded area along Highway 36, just north of Burlington's city limits.
David Schwochert was found dead, lying on his back in a field near the woods southeast of the intersection of Highway 36 and County Road W. He was lying in a pool of blood, with two bullet wounds in his head from a .38-caliber gun.
He was still wearing a blue-colored Clark gas station uniform, but his money belt and coin-changer were gone, along with about $60. No money was reported missing from the station.
The murder scene was just east of the current Taco Bell restaurant at 2056 Milwaukee Ave. Because it was outside Burlington city limits, the police investigation was handled by the Racine County Sheriff's Office.
One of the first questions that investigators asked: Who found Schwochert's body, and how?
Police at the time said a private citizen named Wendell Adams happened upon the grisly scene. Adams, who lived in the area, was described as a police radio buff. He told investigators that he heard radio transmissions about the search for Schwochert, and he took it upon himself to join the search.
Adams led investigators to the body just after 8 a.m. — less than four hours after the search had begun. The body was found in a remote area.
When word of the tragedy reached 416 Ridge Ave. that New Year's Day morning, Schwochert's parents called the family together and told their five remaining children that David had been killed.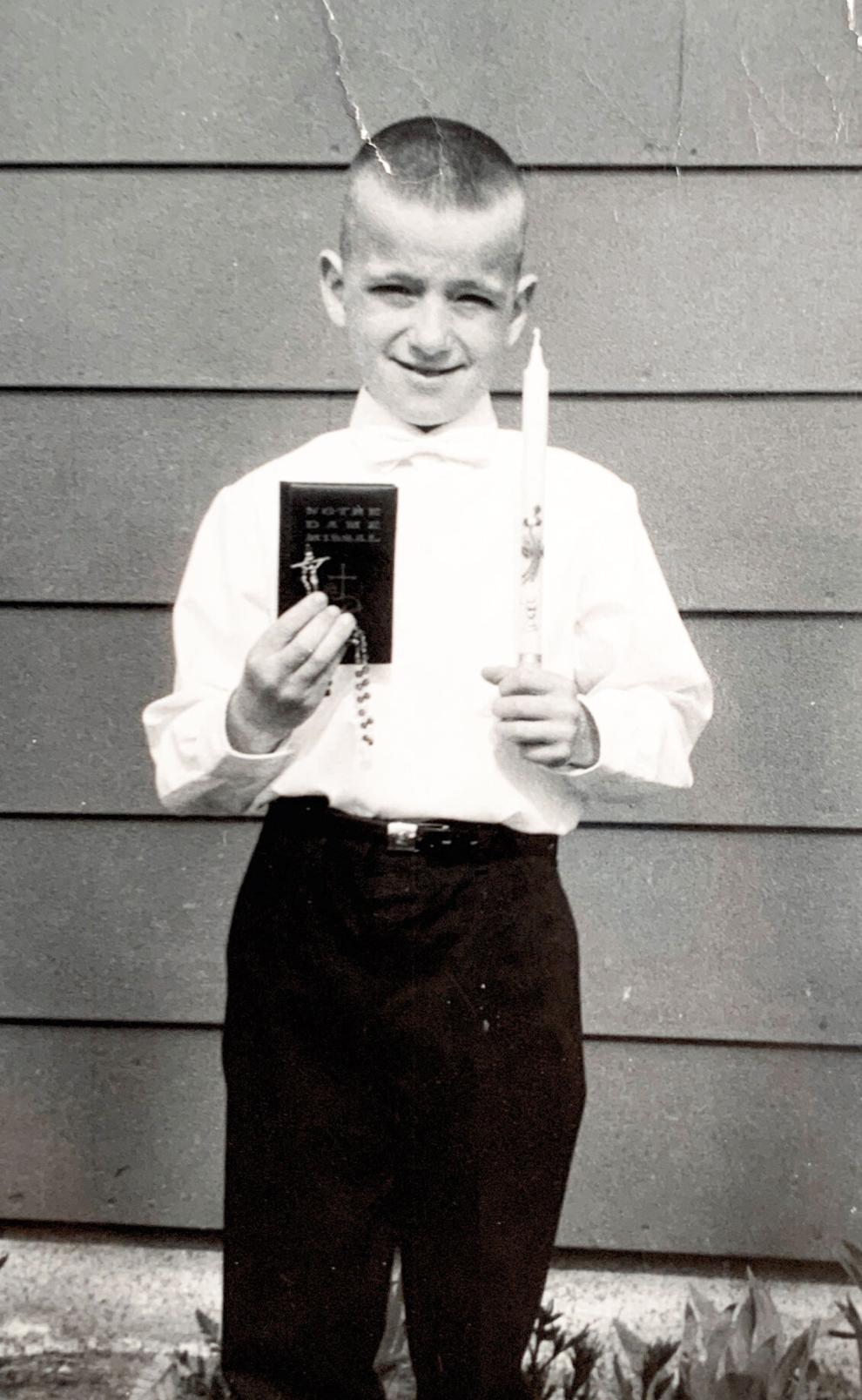 Doug Schwochert, who was 14 years old, has little memory of the hours and days that followed. But he grew up thinking often of his lost brother, and feeling a profound sense of loss.
"It's always like there's something missing," he said.
Others in Burlington remember the episode as a moment of lost innocence for a community that suddenly went from peaceful and idyllic to seeming violent and frightening.
Dozens of students from Burlington High School filed into St. Charles Catholic Church for their fallen classmate's funeral.

"I just thought, 'Things like that don't happen here,'" Breske Vos said.
Oaks, now 72 years old, said he found it impossible for several years to go past the Clark gas station without thinking about David Schwochert. People eventually stopped talking about the tragedy, he said, but nobody stopped wishing that the mystery would be solved.
"We were just hoping," Oaks said, "that somebody someday would say something."
Police investigators working under then-County Sheriff Robert Bertermann recovered a bullet in the ground beneath where Schwochert's body was found. Then they came across the teenager's wallet, followed by a coin-changer believed to have belonged to him.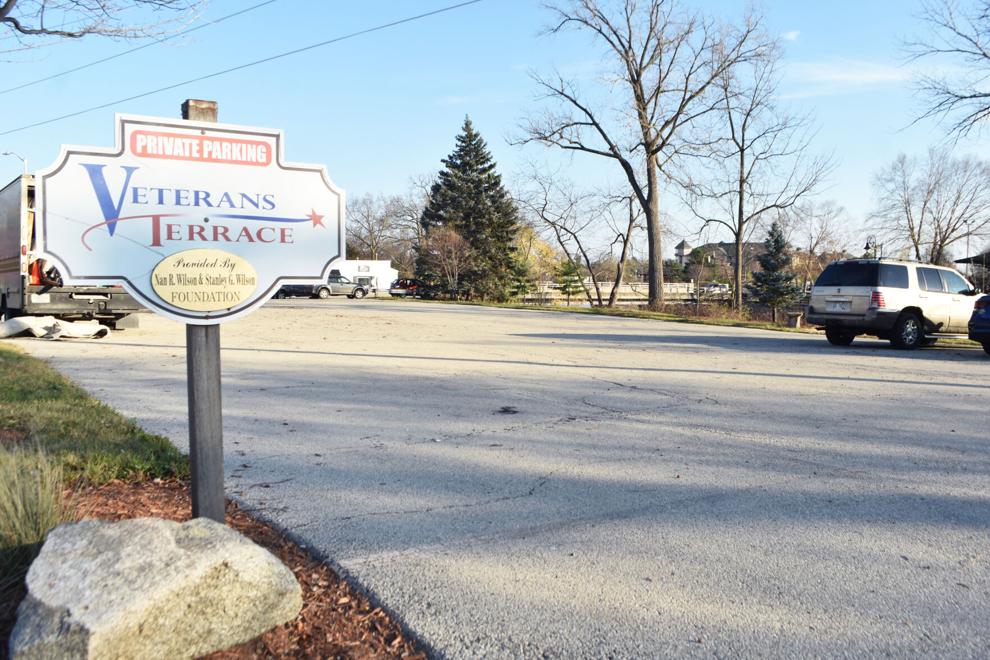 The Clark gas station company offered a $1,000 reward for information about the killing.
But the days and weeks soon turned into months and then years, without any break in the case.
Ongoing investigation
Tom Terry, who was Racine County's deputy medical examiner at the time, said his office had little involvement in the case. Because the cause of death was clear and obvious, Terry said, the medical examiner's work was largely finished after the death was declared a homicide.
DNA forensic testing — a hallmark of many successful homicide investigations of late — was still years into the future in 1973.
It just so happened that Terry lived in Burlington, and he was friends with Schwochert's father. So he followed the police investigation with interest, wondering if the killer would turn out to be a random passerby, or a local resident, or perhaps even a serial killer on a rampage.
Unfortunately, considering the lack of evidence and the time that has passed, Terry doubts whether the case will ever be solved.
"We'll probably never know," he said.
Kubath, who served 30 years as a police officer, retired in 1995 with a nagging sense of unfinished business in the Schwochert homicide. Knowing that a young man lost his life without anyone being held accountable still troubles the ex-cop.
"I feel like justice hasn't been served," he said.
Bertermann retired as sheriff in 1977 and then died in 1996. Many other officers involved the case have since died, too.
Richard and Catherine Schwochert both died in 2018 — just two months apart — and were buried together at Burlington's St. Charles Cemetery near their son David's final resting place.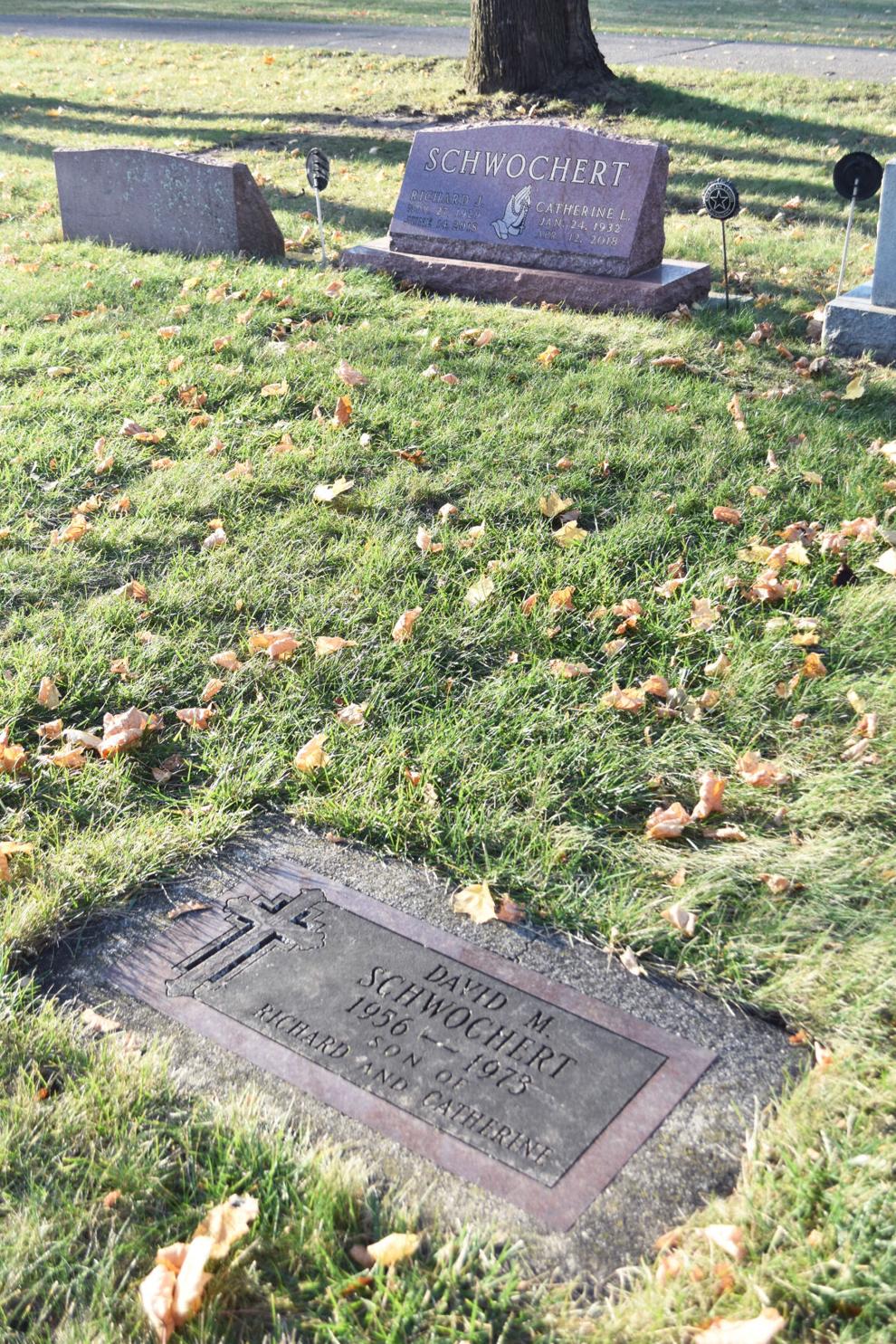 The Racine County Sheriff's Office is declining to discuss the Schwochert case or to release public records, citing the fact that even 50 years later, the killing remains the subject of an open investigation.
Lt. Michael Luell, public information officer for the Sheriff's Office, said evidence has been re-submitted to a state crime laboratory. But he would not divulge the nature of the evidence or any test results.
Officials at the state crime lab also declined to comment.
Schwochert's remaining family members created a Facebook page and have appealed to the public for help closing the books on their family's unsolved tragedy.
Doug Schwochert, who owns an auto-repair shop in Burlington, said the pain of losing his brother has long since faded. But knowing that the murder remains unsolved leaves the family with a sense of incompleteness in their own life stories.
"We just want to know that, yeah, it's over," he said.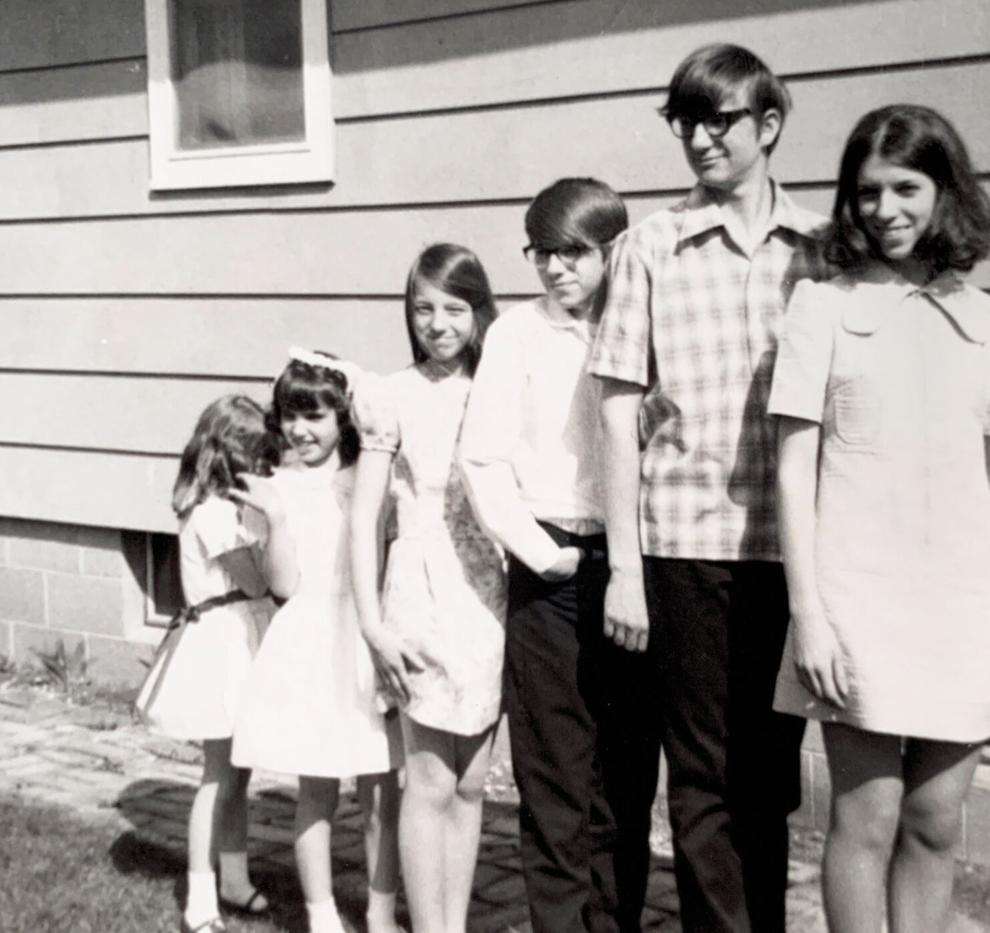 Some of David Schwochert's other siblings chose to share their thoughts via email.
Terri Nowicki, the youngest of the six children, recalled staring into her brother's casket and wondering, at age 7, why he was not moving or opening his eyes.
Nowicki often wonders how her family might be different if David had lived.
"Our family wishes closure," she wrote, "for the heinous act of my brother's murder."
Debbie Regner, the oldest of the children, wrote that many people in Burlington remember the Schwochert homicide, which is an indication, she said, of how deeply the community was touched by the loss.
"Our family is not the only ones whose lives were changed," Regner wrote. "Our safe little city of Burlington would be forever changed, too."
True crime: high-profile murders that remain unsolved