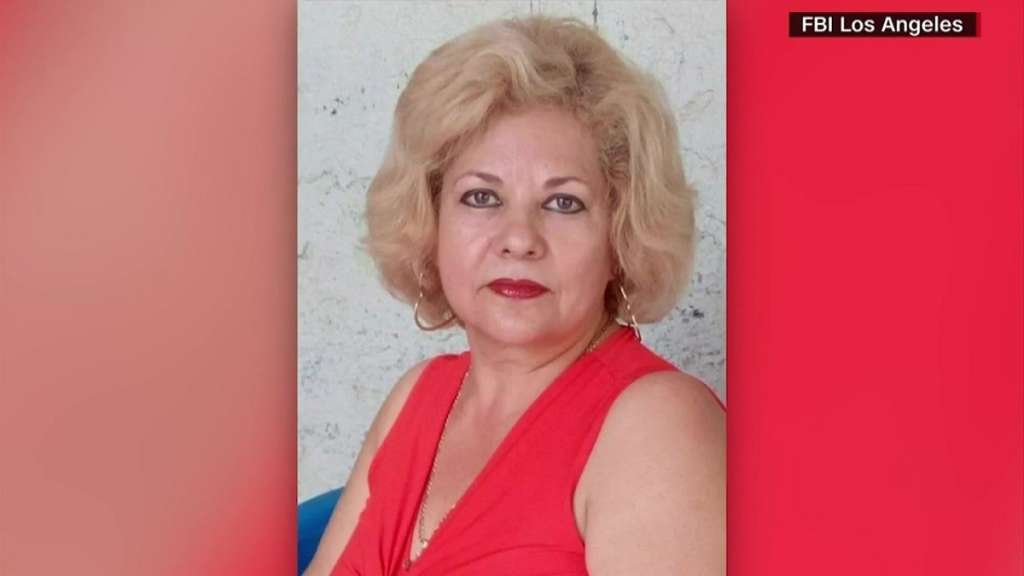 (CNN) — More than a month after a 63-year-old US citizen was kidnapped from her home in Mexico, the FBI has announced a $20,000 reward for information leading to her whereabouts.
Maria del Carmen Lopez was kidnapped February 9 in Pueblo Nuevo, a municipality in the southwestern Mexican state of Colima, the FBI's Los Angeles field office said in a release Thursday.
Lopez is also a Mexican citizen, according to a statement from the Colima Attorney General's office, which said it is working with the FBI on the investigation.
Though the FBI did not share details on the case, it described Lopez as having blonde hair, brown eyes and tattooed eyeliner.
The FBI's announcement comes nearly two weeks after the violent kidnapping of four Americans in the Mexican border city of Matamoros, two of whom were killed, and three weeks after the disappearance of three women who crossed into Mexico to sell clothes at a flea market.
The investigation into Lopez's disappearance was opened by the Colima Attorney General's Office on the day of the suspected kidnapping and the Mexican Attorney General's Specialized Prosecutor for Organized Crime has since requested to take the case, the statement from Colima authorities said.
The Colima prosecutor's office said it has shared information with Mexican federal authorities and has also collaborated with US agencies "seeking to clarify the facts and safeguard the integrity of the victim."
The FBI encouraged anyone with information about where Lopez may be located to contact their local FBI office, submit a tip online or reach out to the nearest American embassy or consulate.
CNN has reached out to the FBI for additional information.
In all, more than 100,00 Mexicans and migrants are missing across the country, leaving their families no explanation and little solace. The Mexican government's quick response to recent disappearances of Americans has raised eyebrows among some who criticize officials for lacking such prompt reactions in a slew of domestic cases.
(Copyright (c) 2022 CNN. All Rights Reserved. This material may not be published, broadcast, rewritten, or redistributed.)