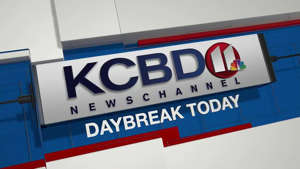 © Provided by Lubbock KCBD On Daybreak Today


LUBBOCK, Texas (KCBD) – On Daybreak Today,
Suspect shot during police chase
A theft suspect is in custody after leading police on a two hour chase across several counties
An officer shot the man after he rammed a police cruiser in New Deal
Full story here: LPD: Man shot after ramming police units
Remains identified as Debra Mackey, missing since 1982
Gov. Abbott signs border security bills
Trump indicted on federal charges
For more news, local and national, stick with KCBD on its free app and website; just look in the News section.
As always, be sure to join Angie Winn, Steve Divine, and Michael Cantu for your top headlines. Download the free KCBD NewsChannel 11 app, like us on Facebook and follow us on Twitter.