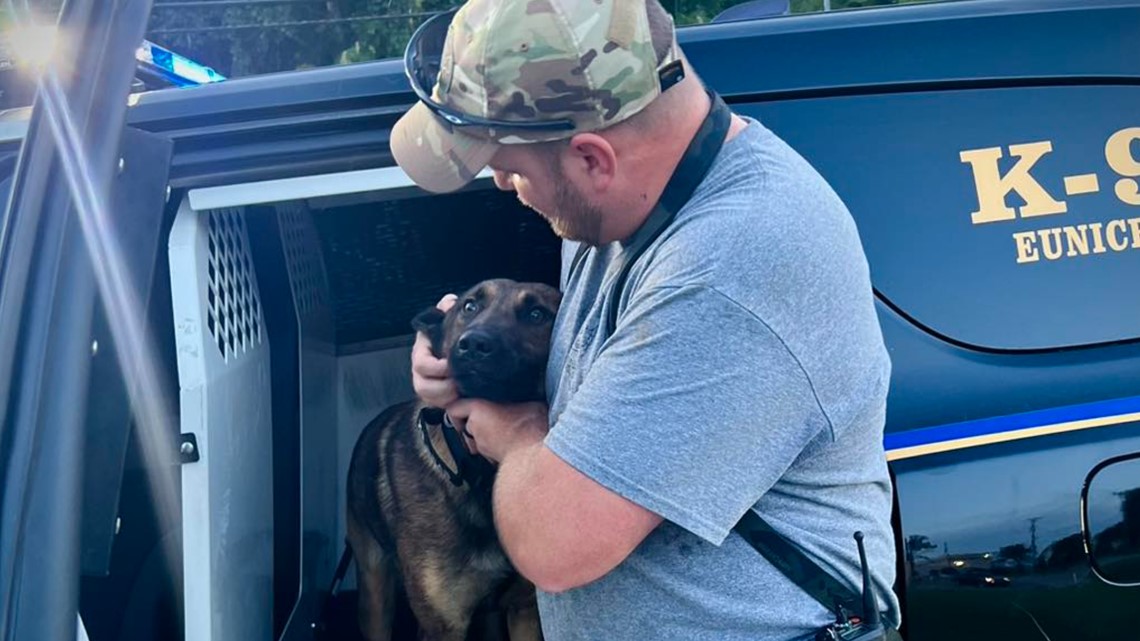 MARYVILLE, Tenn. — Maryville Police Department said it was searching for one of its missing K-9s on Monday. Later that evening, it said K-9 Eunice was found and was being treated for non-life-threatening wounds.
According to officers, K-9 Eunice's handler took Eunice out of the car for a relief break during overnight hours. Once Eunice was out of the vehicle, they encountered several coyotes and a fight broke out.
Officers said Eunice had been seen pursuing the coyote pack in the area of Sevierville Rd and S Washington St. The handler lost sight of Eunice once they entered a wooded area and reported hearing another fight break out.
On Monday, they also said there was a $1,000 reward for information leading to K-9 Eunice being found.