Detectives searching for two missing teenagers fear they may have found their bodies in the woods on Sunday—with police treating the deaths as murder.
Friends Devin Clark, 18, and 14-year-old Lyric Woods had both been reported missing from their North Carolina homes over the weekend.
It's thought a third person may be involved, after a witness reported seeing Woods in a vehicle in the early hours of Saturday, the day she was reported missing.
The Orange County Sheriff's Office said two men riding four-wheelers made the grisly discovery when they came across the bodies on a trail about 2.5 miles from Woods's home, near the intersection of Buckhorn and Yarbrough roads, according to local television station WRAL-TV.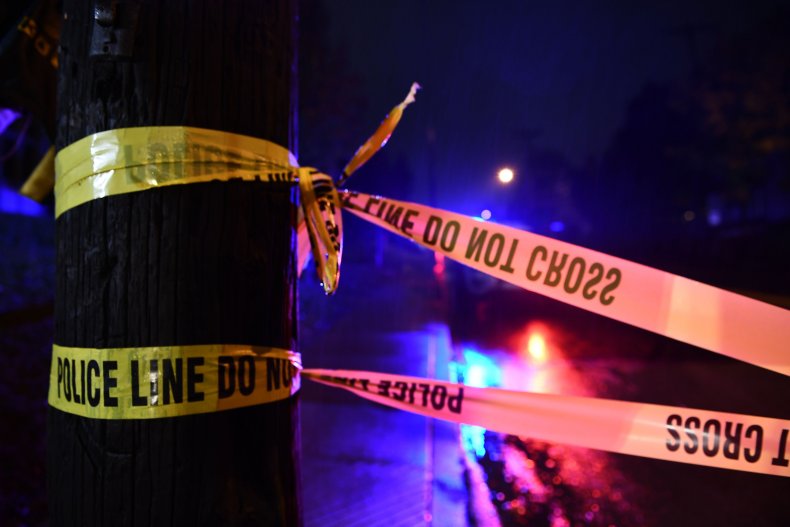 Resident David White, who reportedly lives just feet from where the pair were found with gunshot wounds, said he heard numerous shots being fired on Friday night.
"I heard about close to 10 shots going off, like an automatic gun, and then, a pause for a little bit and five more shots went off," 19 News quoted him as saying.
Woods's stepfather, Shane Cannada, said she was definitely at home around 11 p.m. on Friday, but was gone when he went to wake her up on Saturday morning, according to an incident report cited by 19 News.
She was reported missing that same day.
A neighbor said he had seen the teen riding in someone's vehicle around 3 a.m. on Saturday, near where the bodies were later found, according to WRAL-TV. Police used a scent dog to try to track her, and the animal led officers into the woods.
Meanwhile, her friend Clark's mother, Tiffany Concepcion, also reportedly filed a missing person police report on Sunday, according to police.
It is not clear when she last saw the teen. But she believes a third person was involved, and 19 News quoted her as saying: "Where's the other person? Who's the other person that picked either one of them up? Who is the person or people that dropped them off?"
The victims found in the woods have not yet been formally identified, and their names and the official cause of their deaths are expected to be released by the North Carolina Medical Examiner's Office in due course.
However, Orange County Sheriff Charles Blackwood said he suspects the bodies are those of the missing teens: "Although we do not have that confirmation yet, in the absence of any other missing persons matching the descriptions of the individuals located, the tragic but logical conclusion is increasingly clear. This loss is devastating for the victims' families and friends, and indeed for the entire community," he said in a statement uploaded to his official Facebook page.
Concepcion also believes the bodies are those of her son and his friend. She told told 19 News: "He'd never hurt nobody, and for him to get done like this… I have to have answers. He was an athletic person. He was a good person. He was a good friend. He had a good heart."
While Woods's grandfather, Stan Dean, uploaded a post on Facebook offering a reward for information leading to the capture of her killer.
He wrote: "$10,000.00 reward to the capture of the ones responsible for my granddaughter's murder! Cash! I need results! Any information contact the Orange County Sheriffs Dept."
Clark's school, Eastern Alamance High School in Mebane, held a balloon release in his memory on Monday evening, an event filmed by WRAL-TV.
More than 100 people gathered to release blue and black balloons into the sky. The school released a statement saying Clark had been a popular football player who was "kind hearted" and was known to be a "gentle giant."
Newsweek has reached out to the Orange County Sheriff's Office for further information.