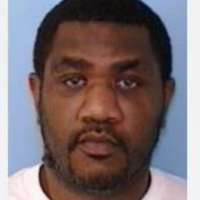 REIDSVILLE — Ronald Deon Washington was reported missing three years ago on Jan. 22, and local police are asking for leads to his whereabouts.
Washington, who will turn 48 in February, was last seen by his family here in early January, according to a Reidsville Police Department news release.
Details about Washington were entered into the federal NCIC database in 2020, a site used for locating missing persons, but so far, no sightings or information about the 6-foot-4-inch Washington have emerged.
He weighed 230 pounds when he was last seen, had a tattoo on his right arm that reads "Ron'' and a tattoo on his left arm that reads "Tina,'' according to police.
Washington's family has told police that it is unlike Washington to go without contacting his family, and they believe someone in the community knows something about his whereabouts, the release said.
Anyone with any information about where Washington is, even the smallest detail, is asked to contact RPD Lt. S. Coates at (336) 347-2373. To leave an anonymous tip, call Rockingham County Crime Stoppers at (336) 349-9683 and earn a possible reward for information. Use case number: 2020-000333 with your details, police requested.