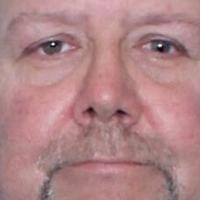 The search continues for Coteau Holmes man after he was reported missing last Monday, the St. Martin Parish Sheriff Office said.
Willard William "Bill" Daspit, 58, was last seen around 10 a.m. Sunday after he left his Bayou Alexander Highway home.
He left on a dirt bike to check on his camp three houses down, Daspit's wife, Lara Vergenal, said. Monday morning she found his dirt bike wrecked in a ditch 100 yards from their home, she said.
Vergenal suspects a vehicle struck Daspit on his dirt bike and he is suffering from a head injury.
Swamp Rescue arrived over the weekend to search the Coteau Holmes area with drones equipped with thermal camera, Vergenal said. Local search parties are volunteering to search the area all the way to Catahoula and Loreauville, she said. The Cajun Navy provided assistance last week.
Vergenal said she and friends have distributed more than 800 flyers around Coteau Holmes, St. Martinville and Loreauville. She also issued a $500 reward for information that can lead authorities to find Daspit.
St. Martin Parish Sheriff Office said they are continuing to search for Daspit. They have searched Daspit's properties five times, according to his wife.
Daspit suffers from glaucoma and diabetes along with a possible head injury, Vergenal said. He is likely tired, confused and blind.
The last possible evidence was video footage of him passing the Coteau Holmes volunteer fire station. Vergenal said that authorities may have later footage of him passing by The Ville gas station in St. Martinville. She has yet to see that footage, she said.
When Daspit was last seen, he wore no shirt, blue jean shorts, a baseball hat, and tennis shoes. He is 5'10", 218 lbs. and has hazel eyes and brown hair. Daspit goes by the name Bill.
"We're not giving up, we're going to find him," Vergenal said.
If anyone has any information as to his whereabouts, they are asked to contact the St. Martin Parish Sheriff's Office by calling 337-394-3071 or via Facebook messenger.