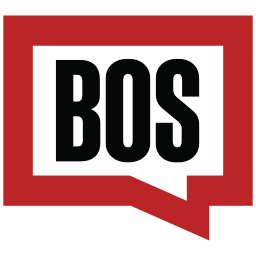 NEW YORK (AP) — Xander Bogaerts took his lead off third and wanted to be extra aggressive.
"I just had in my head I had to be ready," the four-time All-Star said. "As soon I saw it bounce, I just took a chance and went."
Bogaerts slid across the plate with the tiebreaking run in the 11th as Michael King's slider bounced off Jose Trevino and back toward the mound, and the Boston Red Sox recovered from a meltdown in the ninth to beat the New York Yankees 5-4 Friday night for just their third win in 11 games.
All three of those Boston wins have come against the Yankees, who have the best record in the majors at 62-28 but have lost five of six in their worst stretch this season. Giancarlo Stanton hit a three-run homer off Nathan Eovaldi, who made his first start since June 8 after recovering from lower back inflammation.
"A little adversity never hurts anybody. I think we'll be fine," Trevino said.
New York, which took a 3-2 in the third on Stanton's 24th homer, went 2 for 15 with runners in scoring position.
Stanton put the Yankees ahead 3-2 in the third on a 2-0 cutter. Stanton has four homers in seven games against Boston this year and 13 of his 24 long balls have been to the opposite field.
"We should have won that game. We had our chances and just couldn't break though," said Yankees manager Aaron Boone, ejected for the fifth time this season, again for arguing low called strikes.
Rafael Devers hit a two-run homer in the first off Jordan Montgomery, Christian Vázquez tied the score 3-3 with a solo drive in the fourth and Bobby Dalbec hit a go-ahead homer in the seven th for the Red Sox, who arrived after getting swept in a four-game series at Tampa Bay.
"It was a big win for us to get back on track," Eovaldi said.
Dalbec, in a 1-for-15 slide coming in, put the Red Sox ahead 4-3 when he pulled a slider from Aroldis Chapman for his seventh home run this season.
Before a season-high crowd of 47,573, New York tied it in the ninth off Tanner Houck (5-3), who blew a save for the first time in seven chances. Gleyber Torres reached on an infield hit, Matt Carpenter was hit by a pitch and Houck threw past third on Isiah Kiner-Falefa's bunt as Torres scored.
Houck got out of further trouble when Trevino bounced into a 5-2-3 double play and DJ LeMahieu grounded out. Then in the 10th, Houck escaped a first-and-third, one-out jam when Torres grounded into an inning-ending double play.
Alex Verdugo's leadoff fly to the left-field warning track against King (6-2) in the 11th advanced Bogaerts, the automatic runner who had stranded the bases loaded when he struck out in the 10th against Clay Holmes.
Both Trevino and King scampered to retrieve the bounced pitch with two outs.
"I've just got to keep it closer," Trevino said.
The catcher reached the ball on the grass, failed to come up with it and fell as Bogaerts reached the plate.
"Sometimes he doesn't look pretty running-wise," Red Sox manager Alex Cora said, "but when he has to go, he goes."
EXTRA EXTRA
Coming off two losses in a three-game series to the Reds, the Yankees played a third straight extra-inning game for the first time since May 2001.
SAVE
Ryan Brasier retired three straight batters for his first save since June 17, 2019, ending a 4-hour game by getting Aaron Hicks on a full-count checked swing strikeout called by third base umpire Jim Reynolds.
TOSSED AGAIN
Boone was ejected by plate umpire D.J. Reyburn after arguing a first-pitch strike Carpenter in the ninth that appeared low, an inning after 6-foot-8 Aaron Judge was called out on strikes on a pitch below the knees.
"I don't think we need to do the automated strike zone. I think the umpires do a great job as it is," Judge said. "That's part of the game. It's the human element."
Judge has had 58 pitches outside the strike zone called strikes, most in the majors.
"I talk to people. They're doing the best they can," Boone said.
FOOD FOR THOUGHT
Cora, speaking on why he likes Yankee Stadium, praised visiting clubhouse chef Miguel Ramirez.
"He's the best in the business," Cora said. "The rice and beans and the steak, it's amazing. Whatever I want, Latino-wise, they'll fix it. And the coffee's good, too."
TRAINER'S ROOM
Red Sox: Garrett Whitlock had been sidelined since June 7 with right hip inflammation, struck out three over two perfect innings. LHP Matt Strahm was placed on the IL retroactive to Wednesday and RHP Phillips Valdez was optioned to Triple-A Worcester.
Yankees: RHP Domingo Germán, sidelined since spring training with right shoulder impingement, allowed three hits over six scoreless innings for Scranton/Wilkes-Barre in his fifth rehab start, throwing 50 of 65 pitches for strikes. Boone said Germán could move into Luis Severino's rotation slot after the All-Star Game. … OF Miguel Andújar was scratched from Scranton's lineup with a neck injury. … RHP Miguel Castro left before the game to have an MRI on his right shoulder. … 3B Josh Donaldson's right index finger was in a splint after getting hit by a pitch on Thursday. He struck out as a pinch-hitter in the 11th. … Hicks pinch hit and popped out in the seventh, then went to left field in his first appearance since fouling a pitch off his right shin on Tuesday.
UP NEXT
RHP Jameson Taillon (9-2) starts Saturday for the Yankees on five days' rest and RHP Nick Pivetta (8-6) is on the mound for Boston.
__
More AP MLB: https://apnews.com/hub/MLB and https://twitter.com/AP_Sports
Firefighter injured, 17 displaced, after 3-alarm fire in Dorchester
A firefighter was taken to the hospital with minor injuries and 17 people were displaced after a three-alarm fire broke out at a three-decker home in Dorchester and then spread to a second home Friday afternoon, Boston fire said.
Firefighters responded to 23 Lithgow St. and encountered heavy fire in the rear of the home, Boston fire said on Twitter. The fire quickly spread to 19 Lithgow St. and a second alarm was ordered.
The fire broke out at about 2:45 p.m., Firefighter Brian Alkins, a spokesman for the department said.
The third alarm was ordered after the fire burned through the rear porches of one of the homes, causing them to collapse, Boston fire said. At one point firefighters went into a side yard on the back street of one of the buildings to reach the fire in the rear where there was limited access to the blaze.
Read the full story at BostonGlobe.com.
NH fire marshal finds no criminal intent in Red Jacket resort fire, cause 'undetermined'
The cause of a massive fire that destroyed part of the Red Jacket Mountain View Resort in North Conway, N.H. cannot be determined, the New Hampshire state fire marshal's office said Friday.
There was also no evidence that a crime had been committed, State Fire Marshal Sean P. Toomey said in a press release.
Investigators made the determination after interviewing guests and examining evidence from the April 30 fire at the popular White Mountain resort, Toomey said.
The multi-alarm blaze ripped through the hotel's south wing, torching 75 rooms and causing guests to clamber down third-story balconies to escape. The fire raged for nearly 12 hours, drawing firefighters from 28 communities across central New Hampshire to help extinguish the blaze.
Read the full story at BostonGlobe.com.
6 people die after storm causes Montana highway pileup
Six people have died after a dust storm fueled by wind gusts topping 60 mph caused a pileup Friday evening on Interstate 90 in Montana, authorities said.
Twenty-one vehicles crashed and Montana Highway Patrol Sgt. Jay Nelson said authorities believe the weather was the cause.
"It appears as though there was heavy winds, causing a dust storm with zero visibility," he said.
While the highway patrol did not have an immediate count of the number of injuries, Nelson said additional ambulances had to be called in from Billings to help.
Gov. Greg Gianforte said on Twitter: "I'm deeply saddened by the news of a mass casualty crash near Hardin. Please join me in prayer to lift up the victims and their loved ones. We're grateful to our first responders for their service."
The incident happened 3 miles (5 kilometers) west of Hardin. A video from The Billings Gazette showed hundreds of tractor-trailers, campers and cars backed up for miles along the two eastbound lanes of the interstate.
The dust storm's roots can be traced back several hours, when storms popped up in central southern Montana between 1 and 2 p.m. and slowly began moving east, according to Nick Vertz, a National Weather Service meteorologist in Billings.
Those storms prompted a severe thunderstorm watch that covered Hardin and other parts of Montana from mid-afternoon until 9 p.m. Friday. Meteorologists forecasted the potential for isolated hail the size of a quarter, scattered wind gusts up to 75 mph (121 kph) and frequent lightning.
A so-called "outflow" — or a surge of wind that's produced by storms but can travel faster than them — flew east/southeast about 30 miles (48 kilometers) ahead of the storms, Vertz said.
A 40 mph (64 kph) gust of wind was recorded at the nearby Big Horn County Airport at 4:15 p.m. The crash was reported to the highway patrol at 4:28 p.m.
By the airport weather station's next reading at 4:35 p.m., the gusts had picked up to 62 mph (100 kph). Another reading 20 minutes later recorded a gust of 64 mph (103 kph).
The wind easily picked up dust — a product of recent temperatures into the 90s and triple digits over the last week — and reduced visibility to less than 1/4 mile (0.4 kilometers).
"If they looked up in the sky while they're in Hardin, they probably didn't see much of what you'd think of for a thunderstorm cloud, maybe not even much at all," Vertz said. "It was just a surge of wind that kind of appeared out of nowhere."
As first responders attempt to clear the wreckage, the meteorologist said they can expect to be safe from additional winds and thunderstorm activity.
"It should be a relatively clear, calm night for them," he said.
5 hurt when car plunges off Onset Beach embankment
Five people were injured in Onset early Friday when their car hit a tree and plummeted down a 30-foot embankment onto the beach.
The single-car accident happened around 5 a.m. near 181 Onset Ave., according to a press release by the Onset Fire Department.
The five occupants, who were not named, had to be extricated from the vehicle and received care from Wareham EMS paramedics.
The victims suffered several injuries, ranging from minor to severe, according to officials.
All five people were taken to local area hospitals — two to Tobey Hospital in Wareham, two to Saint Luke's Trauma Center in New Bedford, and one via Medflight to Rhode Island Hospital.
Officials did not comment on what caused the accident.
Onset fire officials shared photos on social media that show a mangled, dark-colored car resting in the shrubbery next to the beach, with police and fire officials nearby. Emergency vehicles lined the seaside street.
Bourne and Wareham EMS and fire departments assisted in the incident.
Newsletter Signup
Stay up to date on all the latest news from Boston.com
5-letter word for fun? Hasbro, NYT create Wordle board game
The company that makes some of the world's most iconic board games including Scrabble, Monopoly, and Clue is developing a new one based on Wordle, the obsessively popular digital word-guessing game.
Hasbro Inc. and The New York Times — which purchased Wordle earlier this year — announced Thursday that Wordle: The Party Game will be available for purchase in North America in October, with preorders already being accepted.
"Since Wordle burst onto the scene, it's undoubtedly been a staple in social and pop culture vocabulary," Adam Biehl, Pawtucket, Rhode Island-based Hasbro's general manager of gaming said in a statement. "We're beyond thrilled to work with New York Times Games to bring our gaming worlds together and extend Wordle in new ways."
In the free online version, players get six tries to guess a five-letter word with only the previous guess providing clues.
The appeal is its ease of play. Start by typing in a five-letter word. If a square turns green, it's the right letter in the right place. If it turns yellow, the letter is in the word but in the incorrect spot. Gray squares mean the letters are not in that day's word.
The drawback is that it can only be played once per day.
The board game will give players the opportunity to play against others, and play as much as they want.
One player picks a random five-letter word, and the others try to guess it.
There will also be multiple play options, including classic, fast, timed, or teams, Hasbro and New York Times Games said.
Wordle was created by Josh Wardle, a Brooklyn software engineer. He originally made it for his partner, but released it to the public in October. On Nov. 1, only 90 people had played it. Within two months, that number had grown to 300,000 as the addictive phenomenon spread rapidly on social media.
New York Times Games announced in January that it had purchased the game for an undisclosed price it described as the "low-seven figures," and it now has millions of players per day.
"Wordle truly brought us all together and that's what makes it so special," said Jonathan Knight, head of Games for The New York Times.
Nightshade Noodle Bar owner opens Sin City Superette in Lynn
Chef Rachel Miller recently opened Sin City Superette, a community market offering grocery staples, household essentials, and grab-n-go food in downtown Lynn.
Adjacent to Nightshade Noodle Bar, Sin City Superette aims to make healthy foods and necessities more accessible in the neighborhood, accepting EBT payments and keeping items as affordable as possible. Miller is also partnering with many local purveyors, like farmers and fishers.
Miller has operated Nightshade Noodle Bar for almost three years at 73 Exchange St. in Lynn—before then Nightshade was a pop-up, booking dinners on the North Shore for two and a half years.
Nightshade combines Vietnamese and French cuisine in a fine-dining setting, serving a tasting menu heavy on seafood and noodle dishes.
For Miller and her team, the pandemic highlighted a lack of affordable and accessible breakfast spots in Lynn, plus a need for quick and nutritious lunches and household staples. Sin City Superette was born of an aim to fill that void.
Their raw, hot, and cold prepared foods include breakfast sandwiches, yogurt parfaits, sandwiches, salads, burgers (regular and vegan), and Sin City Sushi, a HACCP-certified operation within the superette, operating five days a week, stocking both grab-n-go sushi and made-to-order lunch and dinner items.
Groceries range from pantry staples and fresh produce to curated fresh seafood items like Maine lobster, Carabinero prawns from Portugal, and live Dungeness crab from Washington. The superette even stocks caviar, aiming to normalize high-quality, affordable caviar, says Miller.
"It means a lot to me to provide everyday essentials, affordable raw, hot, and cold prepared foods, and offer more EBT to my neighborhood as we all continue to recover from the pandemic," said Miller in a statement.
Sin City also sells what they call "loosies," individual essentials like Advil and other medicine, feminine hygiene products, batteries, shampoo, tape, condoms, and facial tissues.
Miller grew up on the Virginia coast, discovering her love for cooking at a small restaurant where she also learned the value of locally-sourced food.
She moved to Boston to pursue butchering at Lionetti's in the South End, also working in the kitchens of Clio and Bondir before launching Nightshade.
Last summer, amid rising COVID-19 cases, she implemented a mandatory vaccination policy for indoor diners at Nightshade.
Miller said that since the pandemic clobbered the local community, Sin City Superette came about after "realizing that we could be so much more useful to the community, while creating more jobs in our growing neighborhood, if we rearranged our resources and extended our reach."
The Superette describes itself in a statement as "a true convenience store," where customers can "converse with neighbors, read community bulletins and pick up quick, easy meals and groceries."
Sin City will soon offer delivery, potentially waiving the delivery fee for the elderly or those with disabilities. The store is located at 71 Exchange St. in Lynn. Visit them at sincitysuperette.com or @sincitysuperette on Instagram or Facebook.
Newsletter Signup
Stay up to date on all the latest news from Boston.com
Retired Justice Stephen Breyer joining Harvard law faculty
WASHINGTON (AP) — Retired Justice Stephen Breyer is getting a different title: professor.
Harvard said Friday that Breyer, who retired from the Supreme Court June 30, is re-joining its law school faculty. Breyer is a graduate of the law school and first joined the Harvard faculty in 1967. He continued to teach at Harvard after he became a federal appeals court judge in 1980 until former President Bill Clinton nominated him to the Supreme Court in 1994.
Harvard said in a statement that Breyer will "teach seminars and reading groups, continue to write books and produce scholarship, and participate in the intellectual life of the school and in the broader Harvard community."
Breyer, 83, does not yet have any classes listed in Harvard's online course catalog. However, the school said his appointment as Byrne Professor of Administrative Law and Process would be effective immediately. Breyer is a longtime expert in administrative law, the law surrounding government agencies, and co-authored a textbook on the subject.
Harvard's announcement included a statement from Breyer. "I am very pleased to return to Harvard to teach there and to write," he said. "Among other things, I will likely try to explain why I believe it important that the next generations of those associated with the law engage in work, and take approaches to law, that help the great American constitutional experiment work effectively for the American people."
Breyer has not said what else he might do in retirement. A 1937 law allows retired Supreme Court justices to continue to hear and decide cases on lower federal courts, a practice called "sitting by designation." Breyer has not said if that is something he will do.
Doctor admits to receiving kickbacks for sham brain scans
BOSTON (AP) — A Connecticut ophthalmologist has pleaded guilty to receiving kickbacks in a scheme in which he ordered hundreds of medically unnecessary brain scans that resulted in millions of dollars in fraudulent billing to health insurers, federal prosecutors said.
Dr. Donald Salzberg, 67, conspired with an alleged accomplice at a medical diagnostic company in the scheme that ran from 2014 through 2019, the U.S. attorney's office in Boston said in a statement Thursday.
Salzberg, whose practice is in West Hartford, Connecticut, used false patient diagnoses to order the brain scans and the other person would submit claims to Medicare and other insurance companies for payment, prosecutors said.
Salzberg was paid cash kickbacks of $100 to $125 per test that he ordered, as well as sham administrative services fees, while more than $3 million in fraudulent claims were submitted to Medicare and private insurance companies, prosecutors said.
Salzberg pleaded guilty to conspiracy to commit health care fraud and conspiracy to receive kickbacks. Each charge carries a maximum sentence of 10 years in prison. A sentencing hearing has not yet been scheduled.
5 must-watch movies and TV shows streaming right now
Welcome to Boston.com's weekly streaming guide. Each week, we recommend five must-watch movies and TV shows available on streaming platforms like Netflix, Hulu, Amazon Prime, Disney+, HBO Max, and more.
Many recommendations are for new shows, while others are for under-the-radar releases you might have missed or classics that are about to depart a streaming service at the end of the month.
Have a new favorite movie or show you think we should know about? Let us know in the comments, or email [email protected]. Looking for even more great streaming options? Check out previous editions of our must-see list here.
Movies
"The Bob's Burgers Movie"
After 12 seasons, "Bob's Burgers" was given the movie treatment earlier this year, expanding the scope and storytelling ambition of the long-running Fox animated series. When a ruptured water main creates an enormous sinkhole right in front of Bob's Burgers, the restaurant's hope of a successful summer is in danger. While Bob (Worcester native H. Jon Benjamin) and Linda (John Roberts) work to keep the restaurant in business, it's up to the kids — Tina (Dan Mintz), Gene (Lexington native Eugene Mirman), and Louise (Kristen Schaal) — to unravel a mystery that could help save the restaurant.
How to watch: "The Bob's Burgers Movie" is streaming on Hulu and HBO Max.
"The Bourne Identity"
Ready to feel old? It has now been 20 years since Jason Bourne (Matt Damon) first woke up with two bullets in his back and no memory of who he is or why the CIA is chasing him in "The Bourne Identity." Instead of heading to theaters this weekend to see Netflix's Bourne-inspired action flick "The Gray Man" (before it arrives on the streaming platform July 22), flip over to HBO Max and bask in the warm familiarity of Damon's spy on the run.
How to watch: "The Bourne Identity" is streaming on HBO Max.
"The Sea Beast"
While not exactly known for its original animated movies, Netflix has quietly produced some of the best of the genre this year, with Richard Linklater's "Apollo 10 1⁄2: A Space Age Childhood," and "The Sea Beast," a seafaring adventure that debuted last weekend. "The Sea Beast" takes place in a world where humans view sea monsters as their biggest threat, and have spent hundreds of years hunting them. Much like "How to Train Your Dragon," protagonist Jacob (Karl Urban) soon finds that the creatures aren't the wanton killing monsters most think them to be. Also featuring the voice work of Jared Harris ("Mad Men") and Dan Stevens ("Beauty and the Beast"), "The Sea Beast" will awe adults with its beautiful mix of hand-drawn and CGI visuals and will keep kids entertained as well.
How to watch: "The Sea Beast" is streaming on Netflix.
TV
"Stranger Things"
You probably don't need our recommendation to watch Netflix's biggest original series of the summer, but we're going to give it anyway. The latest offering from the Duffer Brothers is darker and denser than the forgettable Season 3, splitting into multiple plotlines that find characters leaving the comfort of Hawkins for the first time. Now that the final two episodes of Season 4 have landed on the streaming platform, you can safely binge the '80s horrorfest to your heart's content — though you'll likely be left longing for the upcoming Season 5, which will be the show's last.
How to watch: "Stranger Things" is streaming on Netflix.
"What We Do in the Shadows"
"What We Do in the Shadows" has come a long way from the 2014 mockumentary co-created by Taika Waititi and Jemaine Clement ("Flight of the Conchords"). The core premise — a group of vampire roommates living in Staten Island — has remained the same, but each year has brought new ways for the show's fanged protagonists to spread their wings. Season 4, which debuted Tuesday on FX and Hulu, finds the crew opening a vampire nightclub and dealing with raising the unholy child that burst from "energy vampire" Colin's chest at the end of Season 3.
How to watch: "What We Do in the Shadows" is streaming on Hulu, with new episodes airing Tuesdays at 10 ET on FX.
Newsletter Signup
Stay up to date on all the latest news from Boston.com