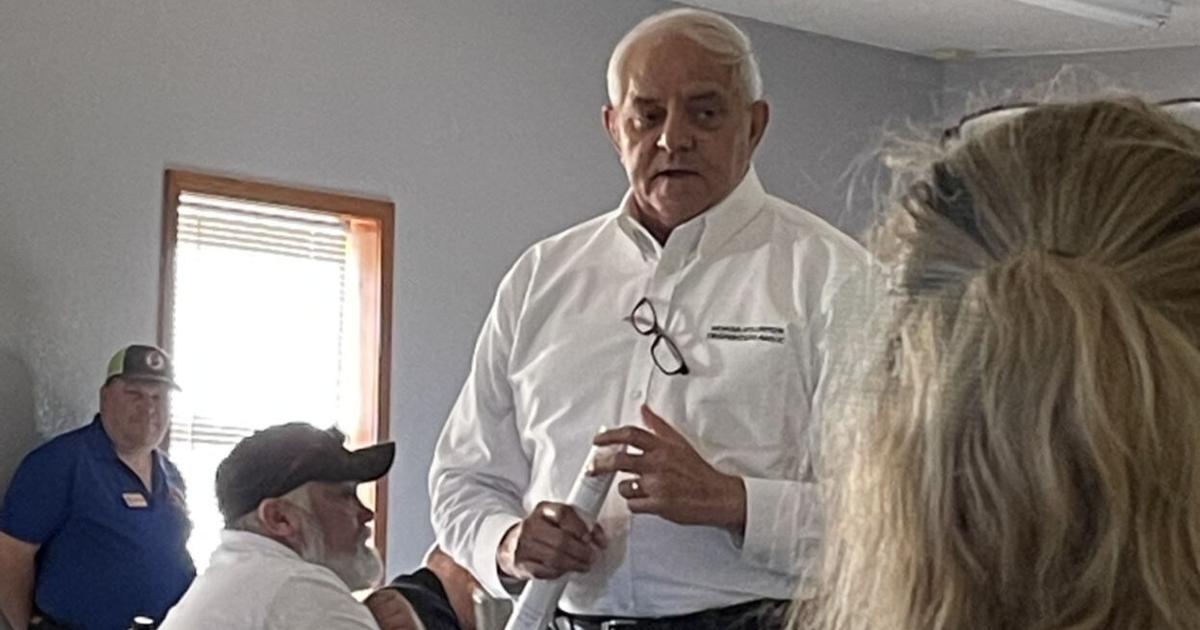 HUDSON — A lack of funding, staffing and training options have been leading factors to the steady decline of area volunteer fire departments.
Frustrations of volunteer firefighters run high.
A recent gathering on Saturday, hosted by the Indiana Volunteer Firefighter's Association, brought together area fire departments. During the meeting, IVFA representatives shared statewide statistics of volunteer fire departments, provided potential solutions to issues and listened to other problems volunteers are facing.
The meeting at Salem Center Fire Department invited fire and emergency medical leadership and elected officials.
Ashley-Hudson, Poe Township, Orland, Metz, St. Joe, Stroh, Salem Center, Avilla, LaGrange, Plymouth, Mongo and Whitley County were among the departments in attendance. Indiana state Senator Sue Glick, R-LaGrange, was in attendance as well.
Steuben County houses eight volunteer fire departments. Helmer Volunteer Fire Department was one of the first in the northeast Indiana area to shut down its location due to a lack of volunteers and funding.
Funding
The Indiana Volunteer Firefighter's Association showed a 50-page cost savings report, using 2019 data, at the meeting. The report revealed that volunteer fire services in Indiana save Hoosier taxpayers $4.5 billion annually.
"Indiana taxpayers realize significant savings because volunteer firefighters are not paid wages and benefits and because fundraising by volunteer organizations reduces tax levies for fire equipment and operations," states the Indiana Volunteer Firefighter's Association's report.
Though tax costs are lower for volunteer fire departments, funding allocations and monetary donations are still slim.
"Every fire department I've been to is struggling with funding," said Larry Curl, lobbyist for the Indiana Volunteer Firefighter's Association.
Curl has traveled around the state and plans to visit several locations in Indiana through this series of six meetings. Curl noted a possible explanation for poor funding comes from a stagnant relationship between elected officials and volunteer firefighters.
Elected trustees present at the meeting also stated a lack of communication hinders their ability to fully help the departments.
"Why not be on an open line of communication with our local elected officials and meet with them on a semi-regular basis," Curl said. "You've got to show a cause, you have to show a project you're working on, you have to have a plan and a budget."
Glick assured the volunteers that roughly half of the state's legislature has a desire to allocate funding for lasting, effective services.
"This idea of a one time check doesn't appeal to at least half of the legislature I can tell you that. The one time money is a great thing, but your elected officials are looking at long term investments. At something that has an impact in the community and that can be sustaining," Glick said.
One of the current funding methods for training specifically was pointed to for its contradicting nature: the Fireworks Public Safety Fee. A fee is collected when fireworks are purchased in Indiana and that money returns to cover the cost of having classes and instructors.
Volunteers felt the funding collected from the fire hazardous item would still create busy workloads and elevated levels of danger during heightened times of firework usage.
Along with Indiana Volunteer Firefighter's Association's cost savings report, recipients received a worksheet to explain the report. They are highly encouraged to share the findings with their fire department members and state and local officials.
Staffing
Volunteer fire departments are feeling the negative impact from a lack of manpower as well. The number of willing volunteers has been on a steady decline despite some creative ways to bridge the generational gap.
An initial solution was to offer classes at area high schools to attract teenagers to the field. However, the efforts helped to gain some, with little to no retention.
"I think we are in serious trouble with funding, I think we're in even more serious trouble with staffing," Curl said. "If we want to continue to provide volunteer fire services, we have to get creative in our communities and creative in our way of running our business."
The common consensus was that simply hanging a "help wanted" sign failed to bring in enough, if any new volunteers. The approach to gaining new members and interest in the service needs to change with the age demographic.
"Volunteers used to be family, farmers, factory workers and friends. They're not there anymore because we relied on them coming to us and now you have to go out and find them because every time there's a generation change, there's more options out there than firefighting," said an audience member.
Indiana Volunteer Firefighter's Association also considered the issue to be retention and recruitment, in that specific order. Although recruitment has been a challenge, maintaining the same people from the start is an even bigger problem.
Training
The first step in a new volunteer actively participating in a fire department is to go through training. Lackluster offerings of training have contributed to some retention issues as well.
"We have people that need the fire one and fire two classes that are waiting and the next one on the schedule isn't until next year. So we have members sitting here that won't be able to do anything for another year." said an audience member.
Although some stations offer more frequently scheduled classes, the distance from the volunteer fire department and the location the session is available have posed problems for some departments.
"My department is very good about putting on a class every year, but we're getting to the point where people don't even want to help anymore," said another audience member.
In an effort to support Indiana's volunteer firefighters, Curl and other Indiana Volunteer Firefighter's Association members look to provide support for a base cost funding for volunteer fire department townships and help to fund at least one training class in every county.
More information about Indiana Volunteer Firefighter's Association and the full cost savings report can be found on their website at ivfa.org.