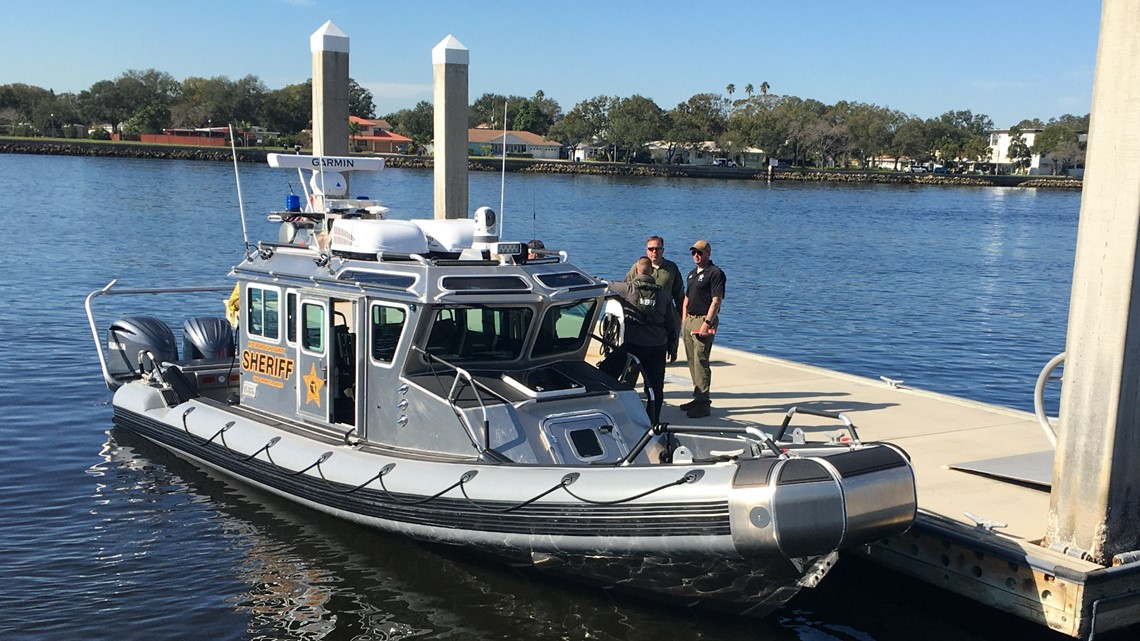 Sheriff Chronister says he got a firsthand understanding of the need for such a resource when he took part in a rescue himself this past March.
TAMPA, Fla. — Just in time for the Gasparilla invasion, the Hillsborough County Sheriff's Office has a new rescue boat on the water.
"This SAFE Boat behind me is a game changer," Sheriff Chad Chronister said. HCSO's newest rescue tool is a 33-foot, high-speed lifesaver.
"It's maneuverability, it can turn on a dime, it can travel over 60 mph. And as we know, when there's an emergency call for help, every second counts," the sheriff added.
The new SAFE Boat is not a retrofit. It was built from the waterline up to save lives.
"We have the only 24-hour marine unit here in the Tampa Bay region. So, the likelihood that we're going to get that call for service, again, regardless of the weather conditions, we're gonna be among the first ones out there along with the Coast Guard," Chronister said.
The $575,000 price tag was covered by the Florida Legislature, recognizing the financial interest the state has in safeguarding not just people – but cargo and cruise ships coming in and out of Port Tampa Bay.
"There are billions and billions of dollars and economic development to travel in and out of this port every day, and the security is done by Sheriff Chronister and the men and women of the Hillsborough County Sheriff's Office," said Former House Speaker Chris Sprowls, who was instrumental in securing the funds.
Chronister says he got a firsthand understanding of the need for such a resource when he took part in a rescue himself this past March. He was aboard a marine unit during the Tampa Bay AirFest at MacDill Air Force Base when they received a distress call.
Minutes later, the sheriff himself was part of a rescue operation that helped pull nearly a dozen people from a sinking boat.
"I tell you what, incredible influence," said the sheriff. "I didn't realize some of the obstacles that deputies encounter being out there in the center console where the windshield is minimal."
Unlike that open-space vessel, the SAFE Boat is enclosed and climate controlled. It keeps deputies cool in the summer and warm on cold, rainy patrols.
The boat even has two built-in sobriety test stations. It can reach speeds of over 60 mph, and because of its hull design, it's virtually unsinkable.
Around the boat, there are handles, ropes, stairs and platforms – all designed to help speed rescues.
"Here, you'll see the ropes on the way they're designed around this location collar," Chronister said. "They can grab on. They're safe, their sound, and it doesn't matter if it's one person or 50 people that's around the boat, they're safe and we'll get them on board as rapidly as we can."
With one of the busiest boat safety days just around the corner, the sheriff says HCSO's new SAFE Boat will be out on the water patrolling for the upcoming Gasparilla invasion.
Chronister says he was so impressed with the SAFE Boat design he's already ordered another slightly larger one: a 39-foot safe boat, which should be delivered sometime by the end of this year.