Firefighters were dispatched at about 10:45 p.m. after someone reported a fire at Park Manor Apartments on Market Street.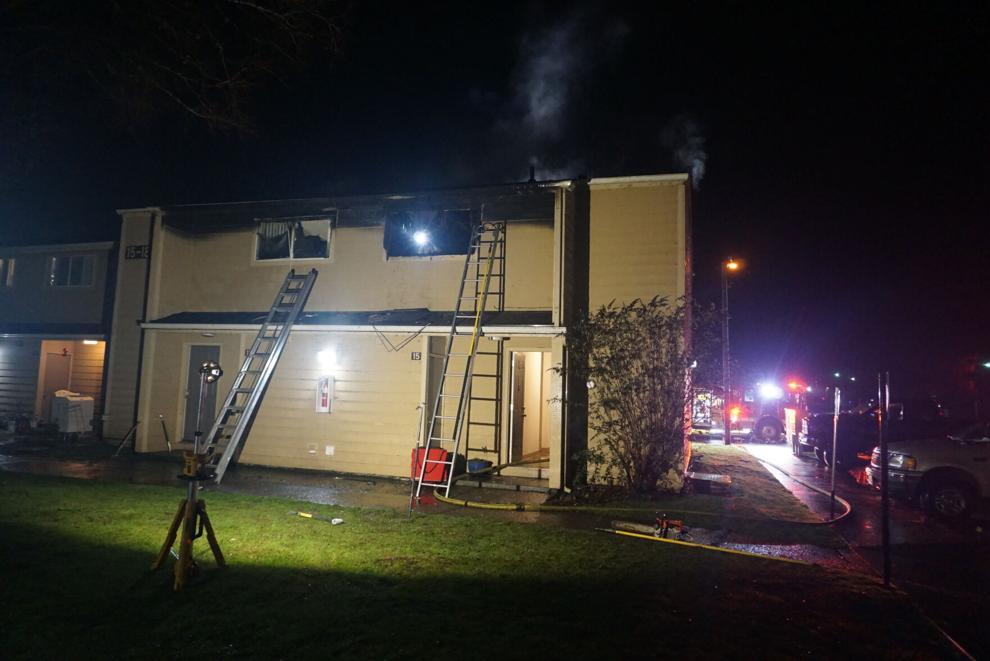 They found smoke and flame in a second-floor window, according to a Lebanon Fire District news release.
"It's been a busy week for us," Mark Fitzwater, a chief who heads the district's training division, said when reached by phone.
Fitzwater said investigators narrowed the fire's origin to either a candle or cigarette.
"Ultimately, we were not able to determine the exact cause," Fitzwater said.
Fire damaged the structure at one apartment, occupied by a resident who was able to stay with family in Sweet Home. An adjacent apartment, also damaged, was vacant.
No injuries were reported.
Lebanon firefighters battled a blaze at a home on West D Street 19 hours earlier the same day. Two were displaced in that fire.
Firefighters in the second fire called for backup Wednesday night after the fire appeared like it was going to spread through four, two-story attached units.
"They did a really good job of knocking it down right away," Fitzwater said.
Albany firefighters responded to the first-alarm structure fire but were released from the scene. Sweet Home firefighters stayed to assist Lebanon with mopping up the fire and looking for any signs that the fire restarted.
Fitzwater said property owners likely will be able to salvage the damaged apartments after firefighters were able to knock down flames in 15 minutes.
"They'll be able to save it," he said.
Alex Powers (he/him) covers business, environment and healthcare for Mid-Valley Media. Call 541-812-6116 or email Alex.Powers@lee.net.