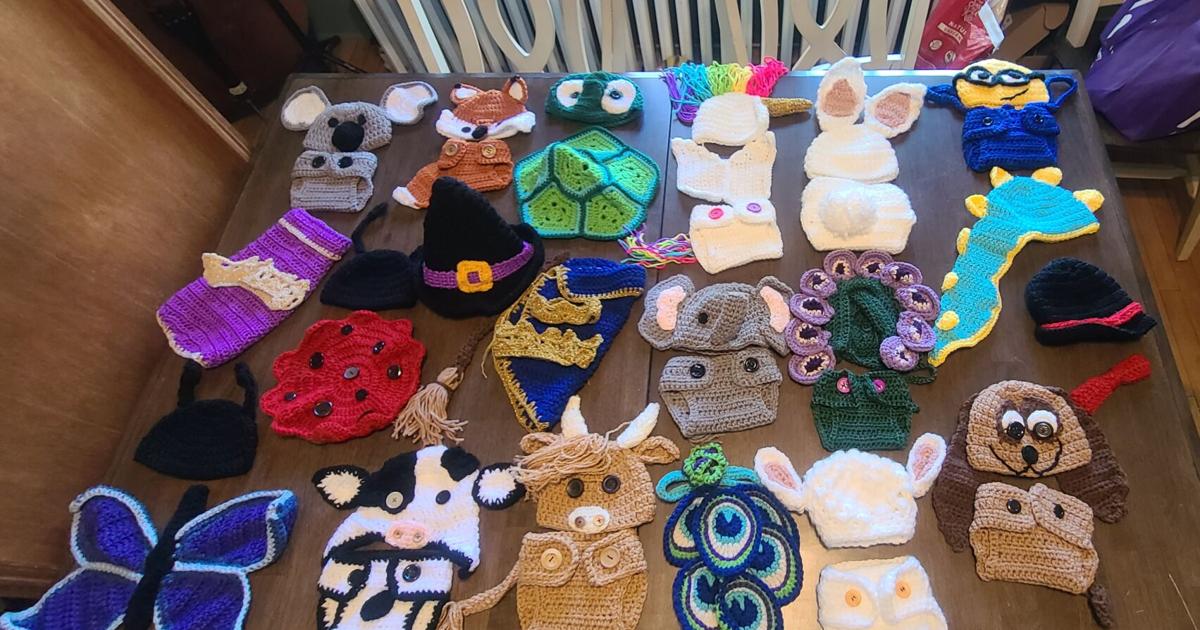 Last year, nurses in the NICU decided to have a little fun with their little patients by having a Halloween costume party. What they noticed, though, was that not every baby had a costume, so this year, NICU nurse Renae Solverson decided to do something about it.
Renae set out to crochet a variety of preemie costumes, each one as unique as the child who will wear it. There are some for boys and some for girls – all created with the hope of providing a little joy for parents and their children on their first Halloween.
"It's hard to find preemie costumes and to come up with something last second," Renae says about last year's first-ever event, which included photographs of the babies in costume. "So, I just thought I'd make it easier this year for families. And it was fun to do. They weren't difficult to make, and I got to be creative with it, too. It was just a lot of fun."
Most of Renae's designs are of animals, though there are others such as minions and witches in the mix. Her goal was to make upwards of 18 costumes, as the NICU is an 18-bed unit. If there isn't a full house on Halloween, she'll save the extras for next year.
Crocheting is a hobby Renae learned just six years ago, and it's one she can easily enjoy while watching television at the end of a long day, which is when she made the costumes – after her shifts.
"Once I figured it out and picked it up, I really enjoyed it, so I started doing blankets, and then when this idea popped into my head, I thought, 'I think I could try that,'" she says.
Depending on the amount of detail, each costume took her around two hours to complete. For some, she combed through Pinterest for unique ideas, but most consist of a newborn-sized hat and diaper cover with added embellishments that make each one special.
And she's excited to see her outfits come to life next Tuesday. The parents last year had a lot of fun with it, she says, and NICU staff tries hard to lift spirits by celebrating every holiday or milestone – big and small.
"We make signs for everything," she says of the celebrations. "Any excuse to have fun and make something cute is pretty easy for us to be a part of."
Each baby will get to take their costume home after their stay in the NICU is over. They won't remember wearing it, but it'll be a reminder to them and their parents of a nurse in Gundersen's NICU who wanted them to feel special on a holiday meant for kids.
"I love the babies that I take care of, and I love the families I take care of," she says. "I just want to do whatever I can to brighten their day even though they're in a stressful time, having their baby away from home."
"It's hard to find preemie costumes and to come up with something last second. So, I just thought I'd make it easier this year for families. And it was fun to do. They weren't difficult to make, and I got to be creative with it, too. It was just a lot of fun."

Renae Solverson, nurse