I crunched the numbers, and I got bad news: I spend way too much money on coffee.
Multiple mornings a week, I peel open my glazy eyes and gun it to the nearest café. It's unhealthy. It's expensive. My heart's racing off a cold brew as I write this. I've been looking for alternatives, and luckily, I found one: high volume.
There are 64 milligrams of caffeine in one shot of espresso, but there are roughly 600 milligrams of caffeine in one loud listen to "Festival Song" by ska punk legend Jeff Rosenstock.
There's an adrenaline rush every time I blast "family ties" by hip-hop's cousin-duo Kendrick Lamar and Baby Keem, and I could win the Bix listening to Soul Glo's rap-metal opus "Diaspora Problems."
You'll see the word "catharsis" often in these columns. As a music fan, catharsis is the hook for me. Sometimes it comes from a vulnerable, introspective lyric. Other times, it's about the dynamic shift, like on recent punchy pop favorites like "bad idea right?" by Olivia Rodrigo or "Weeds" by Beach Bunny.
But there are some songs that create caffeinated catharsis with ease. Those are what save me money in the morning.
I talk quite a bit about somber folk and indie tracks in "Sounds Good," but today is for the bangers. This one's for emo, surf rock and ska punk. Hip-hop, hyperpop and nu-metal. These are songs you just have to play louder.
Linkin Park & Jay-Z – "Dirt Off Your Shoulder / Lying From You" (2004)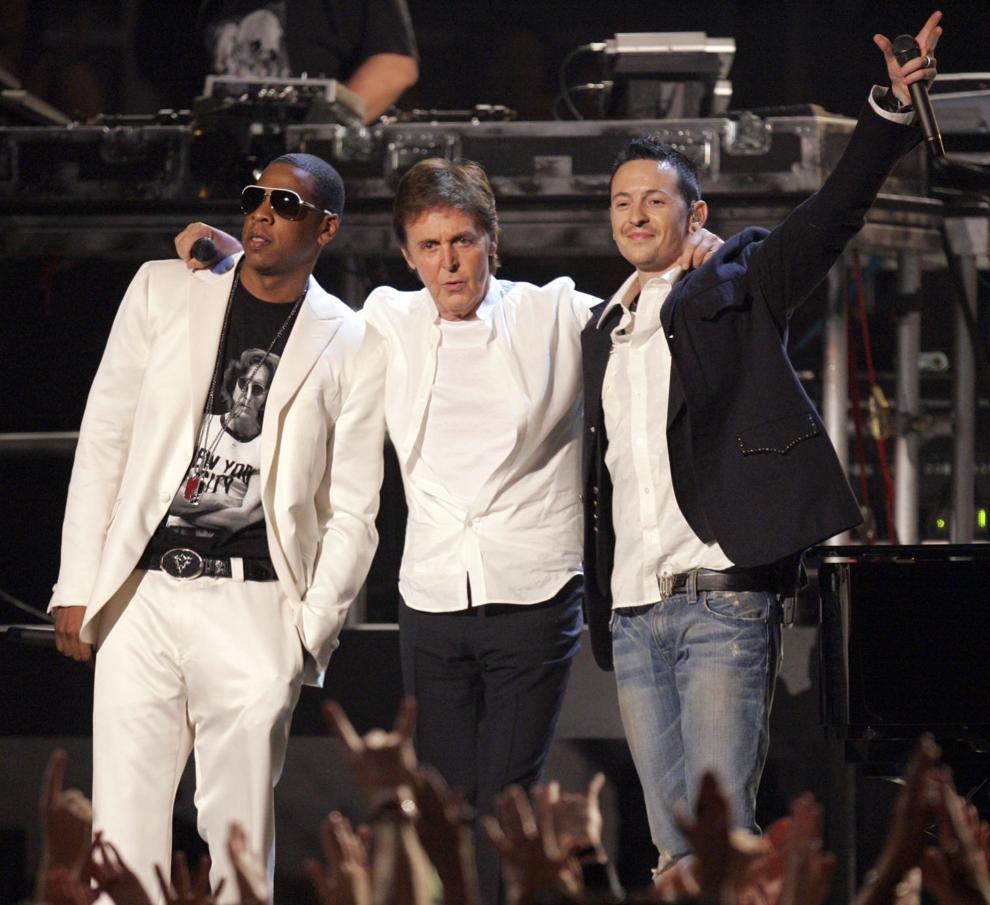 "I ordered a frappuccino, where's my f***ing frappuccino dude?"
That's how this killer crossover between one of the greatest rappers ever and one of the highest-selling rock bands this millennium opens. MTV brought Linkin Park and Jay-Z together for "Collision Course," the collaborative EP that produced the radio hit "Numb / Encore."
But "Dirt Off Your Shoulder / Lying From You" is the best of the six tracks. Jay's cool confidence glides over Linkin Park guitarist Rob Bourdon's power chords. By the time vocalist Chester Bennington gets a scream in, it's impossible to not be energized. "Collision Course" is better than any frappuccino — it's the peak of rock-rap.
Beddy Rays – "Coffee Stops" (2022)
Another song that explicitly mentions coffee!
When it comes to surf punk, Australian bands just do it better. Acts like Skegss, Royel Otis and Hockey Dad are some of my favorites, but Brisbane's Beddy Rays' 2022 self-titled album is an instant classic. Pick any song on the record and try to feel down. It's impossible. I tried.
"Coffee Stops" is a standout for its breakneck pace and self-deprecating hook. It's certainly the most dynamic track on this list, as each verse is an alley-oop toss to the chorus' emphatic slam.
Prince and the Revolution – "Let's Go Crazy" (1984)
To me, picking a favorite Prince song is like picking a favorite Taco Bell menu item. All hits, no misses. You can't go wrong, so you can't go right either. But the opening track from Prince's immortal "Purple Rain" is it. That's my grilled cheese burrito with mild sauce.
It might be something of a Pavlov's Dog situation because my favorite football team (Prince's hometown Minnesota Vikings) plays this track after every touchdown. But I'd say it's more about the purely euphoric delivery that Prince gives every line. That and, of course, the thunderous orchestra of synthesizers, drum machine thumps and guitar rips.
Playing "Let's Go Crazy" at a low volume should break some sort of law somewhere. Crank it up so Prince can hear it in "the afterworld."
Playboy Manbaby – "Cadillac Car" (2017)
Phoenix's Playboy Manbaby revels in absurdity, especially on the punk band's deservedly most-streamed song, "Cadillac Car."
The song is a diatribe of cathartic fantasy, a pendulum-like pounding of tales from buoyant lead singer Robbie Pfeiffer. There's drugs, murder, fast food, speeding tickets, sex and expletives. And then there's Pfeiffer's casual admittance that the whole song's a lie.
The gang vocals and climactic scream on the final hook are enough to blow the roof off an Escalade.
Remi Wolf – "Liquor Store" (2021)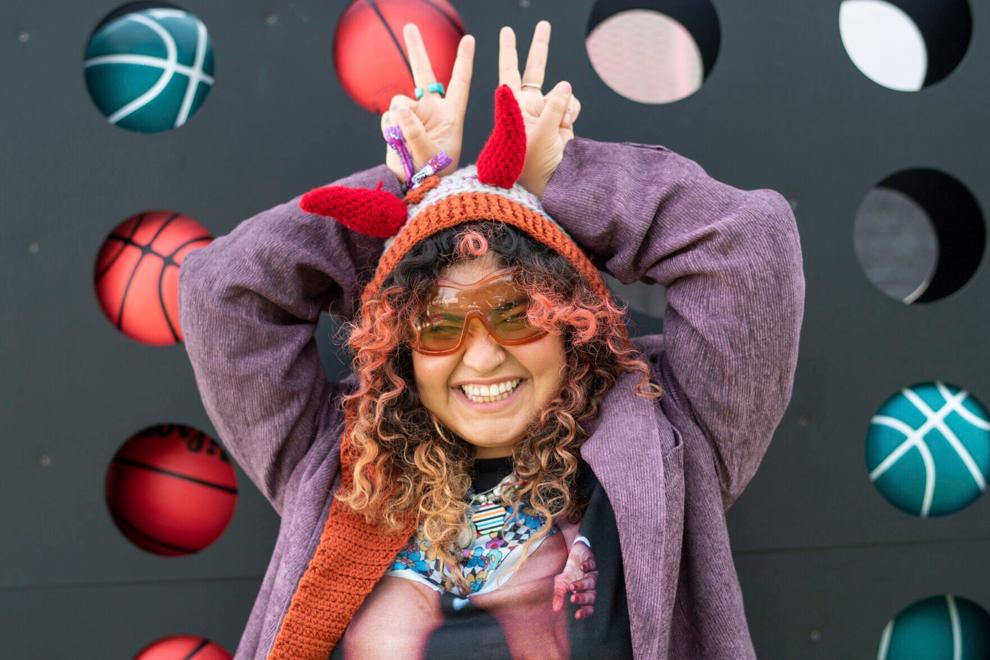 Like Playboy Manbaby, Remi Wolf writes her songs with tongue-in-cheek wit and kaleidoscopic visuals. Alt-pop hits like "Monte Carlo" and "Sexy Villain" are layered with lines that will live in your head for days. But nothing is as inescapably mad as "Liquor Store."
The glitchy, winding guitar riff is the engine, and the funky bass line is the accelerator on "Liquor Store." Remi Wolf's charisma and squeaky vocal accents are enough to sell me whatever she's got on display in this bass-boosted bodega. "Liquor Store" is as addictive as the triple-shot lattes I'm burning money on every week.
On This Daytrotter: Danny Brown, Nov. 2. 2011
It's a shame this column can't go on forever because hip-hop alone could offer hundreds of hyper entries. If you want that playlist, let me know. But short of maybe his collaborators Action Bronson and Freddie Gibbs, no rapper can deliver catharsis as bonkers as Danny Brown.
This week, 12 years ago, the Detroit rapper recorded a session for Daytrotter in New York City. Former Daytrotter head Sean Moeller said on that day that Adam Duritz, lead singer for Counting Crows, stopped by to hang out in the studio. So now, I just need to know Brown's thoughts on "A Long December" and "Colorblind." Or Duritz's take on tracks like "Radio Song" and "Die Like a Rockstar" from Brown's vulgar and visceral album "XXX," as both were performed that day in New York.
As lyrically outrageous as Brown is on that record, he's at his best with busier instrumentals, like on 2016's "Atrocity Exhibition" or 2023's super-charged collaboration with JPEGMAFIA, "SCARING THE H**S." There, he's a savant of the strident and king of the caffeinated emcees.
Concert of the Week: Hawthorne Heights & Emo Orchestra at Capitol Theatre
My introduction to emo came in 2007, when I learned to play guitar. Well, kind of — I learned to play "Guitar Hero," the video game, and heard bands like Senses Fail and Rise Against.
That was the first domino on my way to loving a litany of stellar emo bands since. I love genre icons like Taking Back Sunday and The Wonder Years. And some of the best emo tracks of late include "In April" by Anxious, "Hear Me Out" by Kicksie, "Destroyer" by M.A.G.S. and "See You Next Semester" by Stress Fractures.
But on "Guitar Hero," I specifically remember learning the song "Miss Murder" by AFI, which will be played at the Capitol Theatre this week by one of the band's 2000's emo peers, Hawthorne Heights. The "Ohio is For Lovers" band will be playing covers of throwback pop punk hits from bands like Paramore and blink-182 with a full-fledged orchestra on Thursday night at Capitol Theatre.
But until then, my advice: save a buck on coffee and blast a playlist instead.