City firefighters were able to rescue the woman using a ladder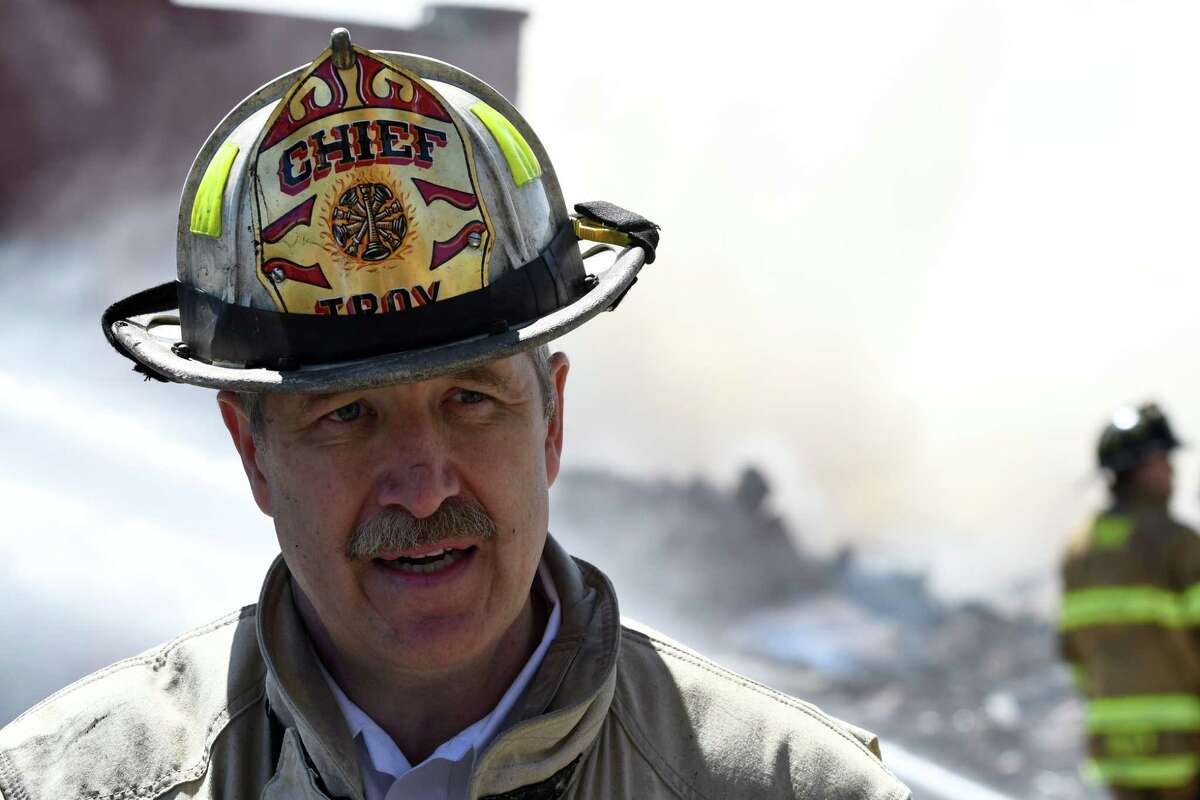 TROY — City firefighters were able to save a woman who was trapped on the second-floor during a Monday afternoon fire.
Fire Chief Eric McMahon said crews arrived at the building on Eighth Street around 12:30 p.m. and found heavy smoke coming from the second floor. As they began battling the fire, a dispatcher informed them the woman was trapped in a second-floor bedroom.