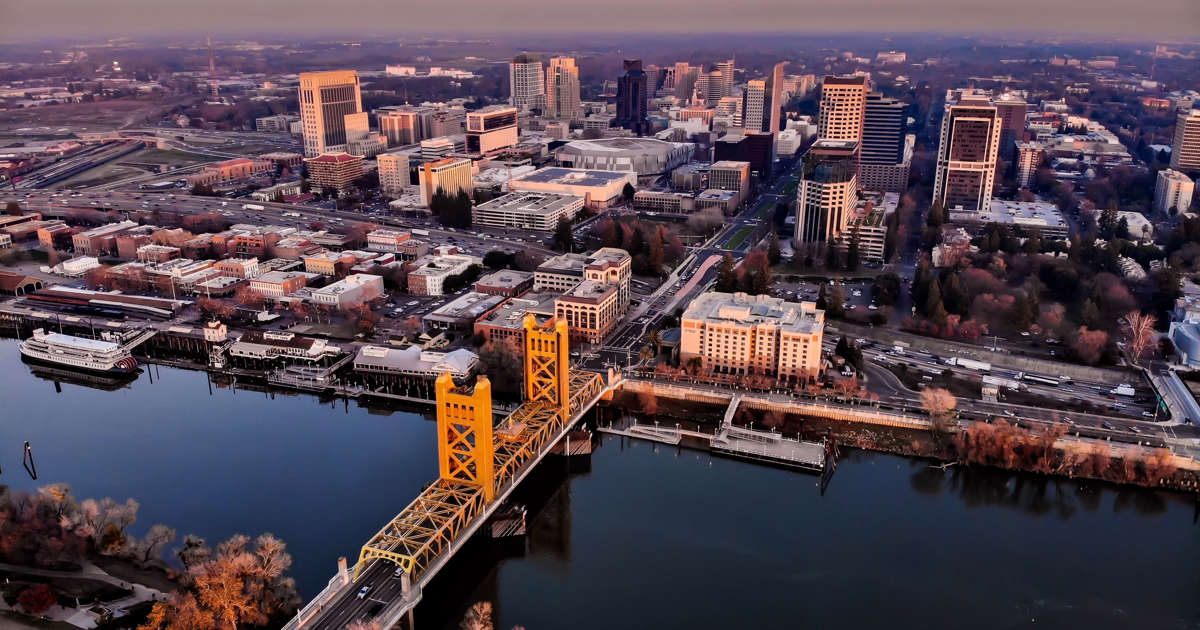 With the risk of wildfire rising every passing year thanks to persistent drought and climate change, home insurance is becoming more inaccessible and unaffordable to many Californians.
A new report from Policygenius, in fact, found home insurance rates in California went up nearly 10% from May 2021 to May 2022.
Few places in the state are unaffected by that trend, including San Luis Obispo County.
Erin Powers, a manager with Morris & Garritano Insurance, said personal coverages like wildfire insurance traditionally go through hard and soft market cycles, but this is a "unique time" for the insurance industry.
"A number of catastrophic events over the last several years have resulted in billions of claims dollars paid out, leaving insurers no choice but to be highly selective on locations, increase rates and/or impose wildfire surcharges," Powers told The Tribune. "It will likely take some time for insurers to recover from significant losses, build pricing models that will anticipate future catastrophes, and of course, remain profitable."
In 2021 along, wildfires claimed three lives and destroyed 3,629 structures in California, according to Cal Fire's 2021 incident archive.
There are, however, steps that homeowners can take to both protect their property and reduce their insurance costs.
Local experts advise retrofitting homes against wildfire
Although San Luis Obispo is a coastal county with moderate weather, plenty of areas here are classified as "very high" fire severity zones, according to Cal Fire.
Cal Fire's county map shows swaths of red — the highest classification — running from one end of the county to the other, primarily in Santa Lucia Range and the the Los Padres National Forest.
Homes in these areas are more susceptible to being damaged should a wildfire occur, said Daniel Berlant, Cal Fire's deputy director of community wildfire preparedness and mitigation.
"These maps are not necessarily predicting fire. They're rather looking at the likelihood of what impact a fire would have on the homes," Berlant said. "If a homeowner is in the highest level of hazard, what we are saying is that they are at the highest level of the potential or the likelihood that if a wildfire occurred, that it would do destruction."
The Cal Fire maps take into account several factors in the area, including topography, vegetation type and wind direction.
Cal Fire is in the process of updating its fire hazard severity zone maps, which were first rolled out in 2007. But Berlant said the new maps, expected to be published in mid-2023, likely shouldn't impact insurance coverage.
"The insurance companies are using risk models that take in a lot of additional factors, and … they're including factors that are more up to date than what our current fire hazard severity zone maps include," he said. "So the insurance companies really already know the change in the level of risk that maybe has occurred in the last decade."
Powers, the insurance manager, said that while SLO County faces less risk than other parts of California thanks to livestock grazing — which reduces the amount of flammable vegetation — drought can still put rural areas at high wildfire risk thanks to their distance from fire stations.
Even in lower-risk areas, though, mitigation measures are the best way to keep high rates down, Powers said.
Here are some of the precautions you can take to avoid wildfire risk and the higher insurance rates that come with it.
If you are in a high severity zone, adhere to building codes by having a "defensible space" — the area around a home where landscaping changes can decrease the risk of a wildfire reaching a home
Change outside vents to have screens with small holes so hot embers cannot enter the building.
Make sure your home has a fire-resistant roof. Most homes already have fire-resistant roofing, but it doesn't hurt to check.
"Credits for one or more of those mitigation measures can vary by insurer, if such credits are available," she said. "Mitigation measures like these will more likely be requirements for insurers to even consider writing the insurance policy at all. Lower rates can potentially be achieved by discussing higher deductibles, as well as bundling options with your broker or agent."
High rates are likely going to become the norm going forward, Powers said.
That elevation in risk comes with higher pricing as more homeowners turn to the secondary market. Admitted insurers can't deviate from the rates they have filed with the California Department of Insurance, Powers said.
"Most, if not all, admitted property insurers in California have revised their guidelines on properties that are a potential wildfire hazard and will often decline locations they consider a higher risk," Powers said. "This means more and more homeowners must seek coverage in the secondary marketplace, either through a non-admitted insurer or with the California Fair Plan."
The California Fair Plan is an organization that provides home insurance, including wildfire insurance, to customers who are unable to find coverage through other insurers.
Why wildfire insurance rates are high in California
Janet Ruiz, director of strategic communication for the Insurance Information Institute, said insurance companies have to charge adequate rates to be able to pay out claims, though the amount they can charge is regulated by the California Department of Insurance.
Specialty insurance carriers, like the kind who specifically cover wildfires, can write insurance policies outside of the Department of Insurance's regulation because of the increased higher risk associated with fire in California.
Some standard insurance carriers, Ruiz said, may not offer to renew their policies as moratoriums on non-renewal policies run out.
"The rates have been kept artificially low by the Department of Insurance for so long that the the admitted standard carriers may either be writing less new policies," Ruiz said. "(Or) they may be not renewing some of the policies in certain areas because they have to spread their risk, and that's a normal thing that insurance carriers do in all states."
With warming temperatures creating more dangerous conditions and the cost to build a home increasing as well, those rates are likely to continue rising, Ruiz said.
"Building costs have been a huge driver in why it costs more for insurance, because we have to be able to pay the losses to rebuild the home and replace all the contents, and the building costs have gone up dramatically for several reasons," Ruiz said.
High material costs for wood and steel, combined with a shortage of contractors and workers and a supply chain shortage, have elevated those costs along with the elevated risk of wildfire.
"All these things affect how much we have to spend when someone's home is a total loss and we have to rebuild the whole thing," Ruiz said.
Like Powers, Ruiz emphasized that homeowners should do all they can to protect their home and keep rates lower even, in places with historically high risk.
For example, she said her own insurer offers a 2% discount for participating in community fire prevention programs and a 5% discount for adding forms of fire mitigation to their homes.
Some of those mitigation measures, such as installing fireproof shingles and removing brush and vegetation from the 5 feet immediately surrounding the home, can also lower rates if approved by the insurance provider.
Being prepared for the worst, both with and without insurance, is the best protection against fires, Ruiz said, including asking a local contractor about the cost per square foot to rebuild a home after a wildfire in your area.
"You can also talk with your insurance agent and find out they may have tools that will give you a base cost, but again that's just an estimate as a base cost," Ruiz said. "You know your home better than they do. You know all the features."
Looking into extended replacement costs — an additional percentage of the home cost that can be paid out by insurers — building code upgrades for replaced structures, and knowing your insurer's inflation factor are all important when deciding which policy is the best fit.
©2022 The Sacramento Bee. Visit sacbee.com. Distributed by Tribune Content Agency, LLC.