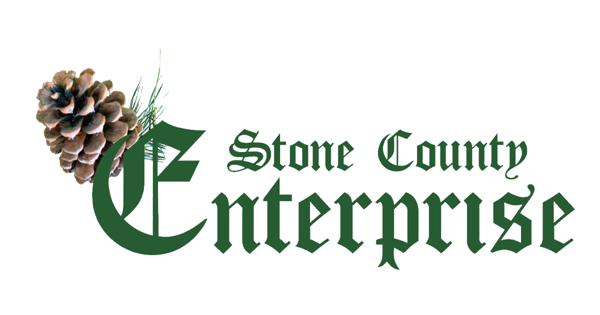 A small fraction of women makes up the first responders in America, according to the U.S. Bureau of Labor Statistics.
Fewer than five percent of firefighters in America are women, while only 17 percent of police officers are female.
Every day in Stone County, local women pin on badges, get behind the wheel of an ambulance, or suit up into flame-resistant clothing.
Every day in Stone County, local women put their lives at risk to help save others.
Here are only a few.Sherry Sheffield can still remember applying for a job in law enforcement 27 years ago.
Now a corporal with the Wiggins Police Department, Sheffield, she investigates a wide range of crimes.
She mainly likes law enforcement because it is not a desk job, and she gets to serve a purpose.
"We like putting the bad guy in jail," Sheffield said. "That's what it boils down to. And sometimes, we get to help people."
Sheffield says the public has a lot of misconceptions about female police officers.
"I think a lot of people are under the assumption that we can't do our jobs or that we're not strong enough to do our jobs," Sheffield said.
She said while female cops and male cops are paired together as partners, it is not because one cannot perform their duties.
Female cops undergo the same training and academy as male cops.
Sheffield said the job is physically demanding regardless if someone is male or female.
She said her job is rewarding, and some of her fondest memories have little to do with solving crimes.
It comes down to helping people when they need help."I think it's more knowing that you made a difference that day," Sheffield said.Haley Walker has been a volunteer firefighter at the Carnes Volunteer Fire Department since January 2021.
Walker grew up in Moselle before moving to Brooklyn in 2016.
She is a graduate of Forrest County Agricultural High School and has two children.
Three months before joining, her life was shattered when her husband, Corey Walker, was killed in a car crash. "We were high school sweethearts," Walker said. After the accident, she asked herself if there was more that she could have possibly done.
"Those things play with your mind," she said.
Walker took those thoughts and she joined the volunteer fire department.
"The crazy part is that the department that I joined, were the ones on call the night of the accident," Walker said.
Walker now considers them family.
She has recently been.Level 1 certified and is BSL (Basic Life Skills) certified. "I can now go into house fires," Walker said of her certifications.
Wherever she is needed, she will go.
"Before I leave a call, I make sure that I do everything that I could have possibly done, so I don't ever have to question anything," she said.
She said one of the best parts of volunteering is giving back to the community, and making people know that they are loved and important in times of crisis.
"That's what people want to hear when they're hurt or in need," Walker said.
Walker finds it very rewarding to be a volunteer firefighter.
"People don't realize what we do at odd hours of the night," she said.
People who are in accidents or find themselves in need of the fire department will come back and thank them for their help.
"We are doing it for free out of the kindness of our hearts," Walker said.
"It's one of the most rewarding things I have been involved with."Jamie Farmer goes out on calls looking for ways to help those in need.
She has worked in law enforcement for nine years now. It is a profession that runs in her family.
Farmer works cases of all sizes and complexities.
Whether she is investigating credit card fraud or going on mental health and wellness checks, Farmer thinks every call is a chance to make a difference.
"That's why I got into it," Farmer said. "I wanted to help people."
Recently, Farmer said she went out on a call to a woman who was having suicidal thoughts.
"Hey, let's me and you sit down and just have a talk," Farmer told her.
As the minutes passed, the young woman felt better and more optimistic about her future.
Farmed said the woman told her she wanted to quit drinking and seek help.
It made Farmer feel like she fulfilled her duties to protect and serve that day.
Farmer said the job is difficult, yet rewarding.
"I guess people don't know the actual calls we deal with," Farmer said. "We're not just out there only writing tickets on the street."