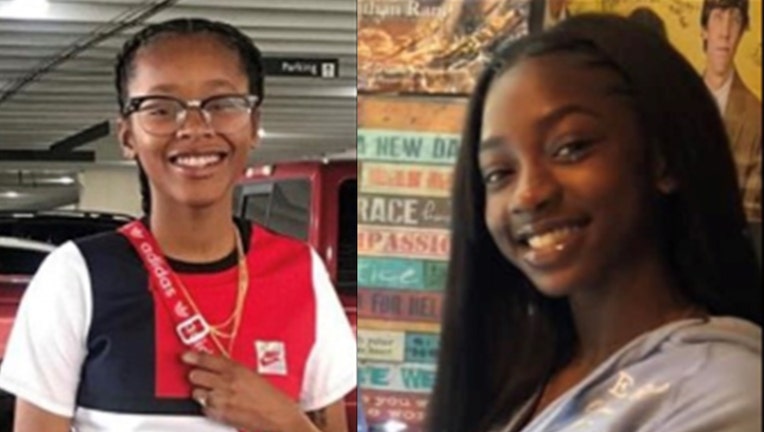 CARSON, Calif. – Authorities hope that $30,000 in reward money will help solve the killings of a young woman and a teenage girl who were gunned down in Carson last month.
Erin Lavender, 19, and Dalelaja Hearn, 17, were shot while sitting a parked vehicle along with three other people outside a home in the 20300 block of Alvo Avenue about 8:50 p.m. on Dec. 15, according to the sheriff's department.
Two suspects walked toward the vehicle, and one of them opened fire, wounding Lavender and Hearn, who died at a hospital. Lavender was from Fresno and played on the softball team at Compton College. Hearn was a high school student from Carson. The two had just attended a memorial for a friend, according to the sheriff's department.
A $10,000 reward was offered by the Los Angeles County Board of Supervisors and a $20,000 reward was offered by the city of Carson.
At a news conference Wednesday morning attended by Sheriff Alex Villanueva and members of the victims' families, Carson Mayor Albert Robles appealed for people to help in the investigation.
"We're begging you to do the right thing; come forward," Robles said. "Share what information you know, whether it's for the reward or not for the reward. Do the right thing; tell us what you know so these killers are taken off the street and they're not allowed to take anyone else's lives — to take any other children from any other family — and these two families can have some degree of closure."
A white SUV was seen in security video in the neighborhood, and authorities want to talk to the occupant or occupants.
"It is always tragic when a life is lost," Villanueva said. "And
when two young ladies lose their lives, it is extremely heartbreaking. These ladies were just beginning their lives, and we need the public's help to locate those responsible for this heinous crime."
Anyone with information on the crime was urged to call the Sheriff's Homicide Bureau at 323-890-5500, or Crime Stoppers at 800-222-TIPS.