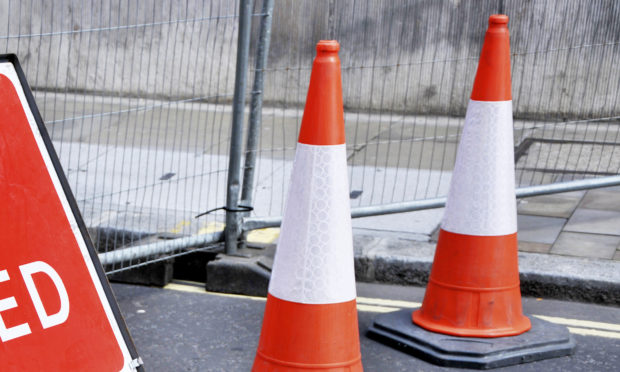 A vandal has been caught on film hurling a traffic cone through a shop window.
Shocking footage captured on CCTV by Tay Medispa in Perth shows the drama unfolding before the perpetrator runs off.
Dr Julia Langford, clinical director at the medical spa, said hundreds of pounds worth of damage had been caused to the window.
The culprit was captured calmly walking along York Place in the early hours on Saturday before picking up a traffic cone.
The CCTV shows shortly after 2.30am, the culprit ran towards the premises before throwing the cone at the window.
The person responsible is seen running off in the direction of the city centre, leaving behind broken glass.
Staff arrived at the building at 8am on Saturday and reported the matter to the police.
Dr Langford said: "It would appear the person was acting alone but the weather was so horrendous at the weekend it is hard to see it clearly.
"We thought at first the person may have been under the influence but they did run at pace to target the shop.
"There are roadworks so there were a lot of cones lying at the roadside.
"We think it was a male but it was hard to tell."
The business uploaded the footage to its social media page and is now offering a £100 gift card for any information.
Dr Langford said: "It's a massive frustration that something like this has happened. The window is double-glazed and the middle pane was damaged.
"Thankfully nothing was taken but it has still cost us about £300 to cover the repairs."