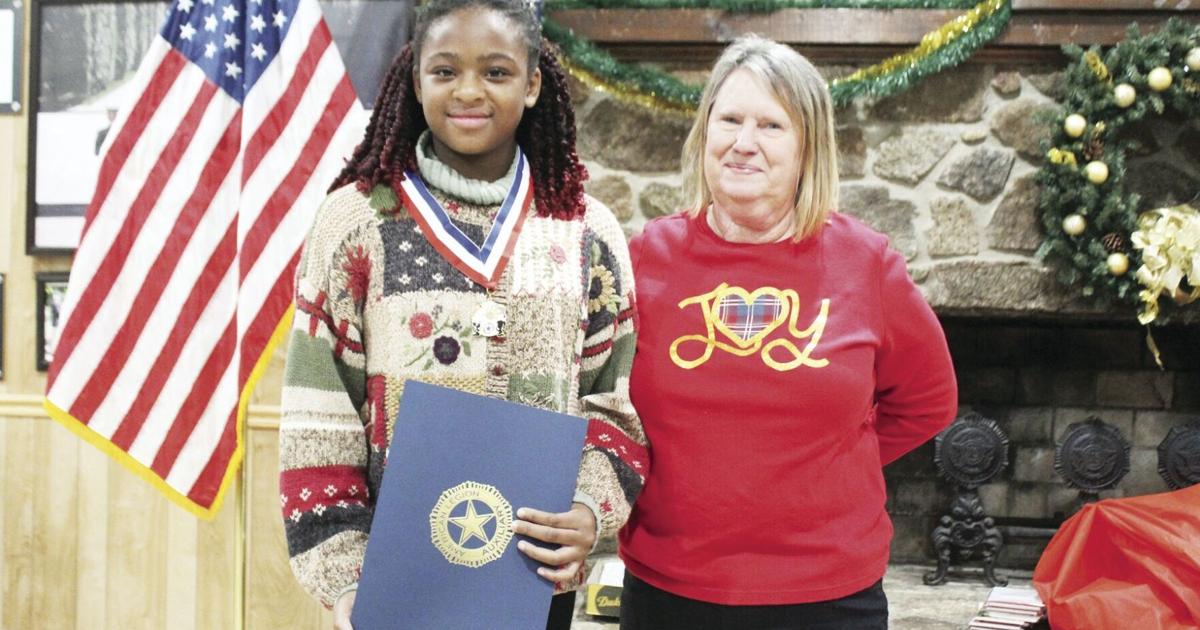 Appomattox County resident Aalaysia Canada, 12, was honored by the American Legion Auxiliary with the National Youth Hero Award at the American Legion Post 16 in Lynchburg on Thursday night, Dec. 15.
Canada helped to save three members of her family, including her mother Chantae and three sisters, by alerting them of a fire in their home on Stonewall Road in the early morning of Oct. 17.
Since that time, Canada has been honored by the Appomattox Volunteer Fire Department and traveled to Los Angeles to appear on a television episode of the nationally broadcast The Jennifer Hudson Show. The family has received community support and donations through sources such as the Appomattox Community and Disaster Relief Organization.
There's more to this in the current issue of the Times Virginian newspaper. Support local journalism by purchasing the issue at a local newsstand or subscribing at www.timesvirginian.com/subscriber_services to receive the print edition or view the full article in the e-edition version.