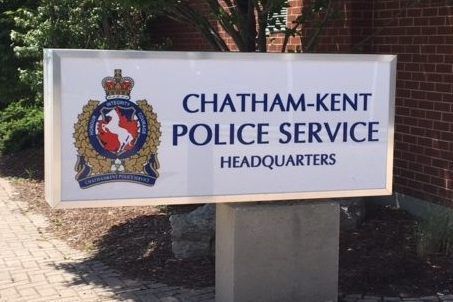 Article content
Some time since Dec. 23, a gold and beige 2007 GMC Acadia, bearing Ontario licence plate CRHL 988, was stolen from a parking lot on Park Avenue East in Chatham.
Article content
Anyone with information is asked to contact Chatham-Kent police Const. Taryn Apers at taryna@chatham-kent.ca, or 519-436-6600.
Anonymous callers can contact Crime Stoppers at 1-800-222-TIPS (8477) and may be eligible for a cash reward.
Failure to comply charge
Police conducted a traffic stop early Wednesday morning on Base Line in Wallaceburg.
Police said driver was under a court order to remain in his home from 10 p.m. to 7 a.m., except for specific circumstances. He was arrested and the vehicle was towed, police said.
The 57-year-old Wallaceburg man was charged with failing to comply with a release order. He was taken to police headquarters and held for bail.