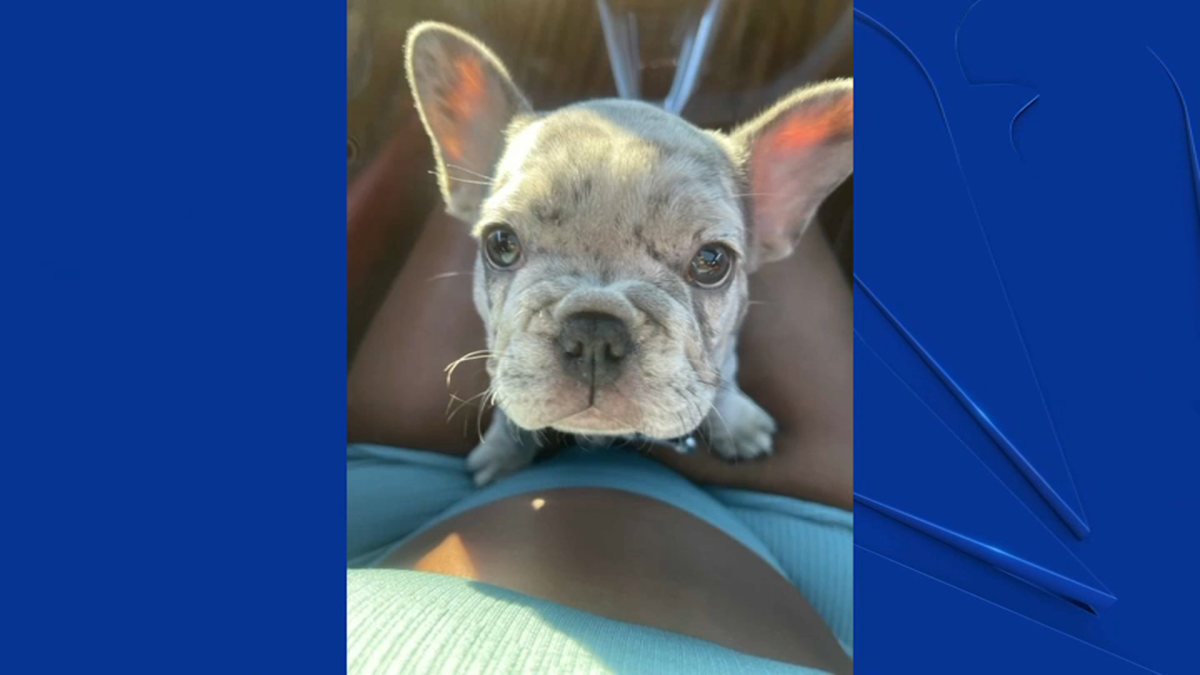 A French bulldog was reunited with its owner Tuesday after being stolen from a San Jose parking lot Saturday.
Quinnesha Powell said she took her dog Dolce into the Target off North First Street around 7 p.m. while she shopped and thieves grabbed the puppy after she had put it back in her car.
"I see someone peering into the front window and then I see them open the door and take my dog out of my car," Powell told NBC Bay Area Monday, a day before Dolce was recovered.
Powell was offering a $10,000 reward to get Dolce back.
"She means the world to me. She is our baby," she said.