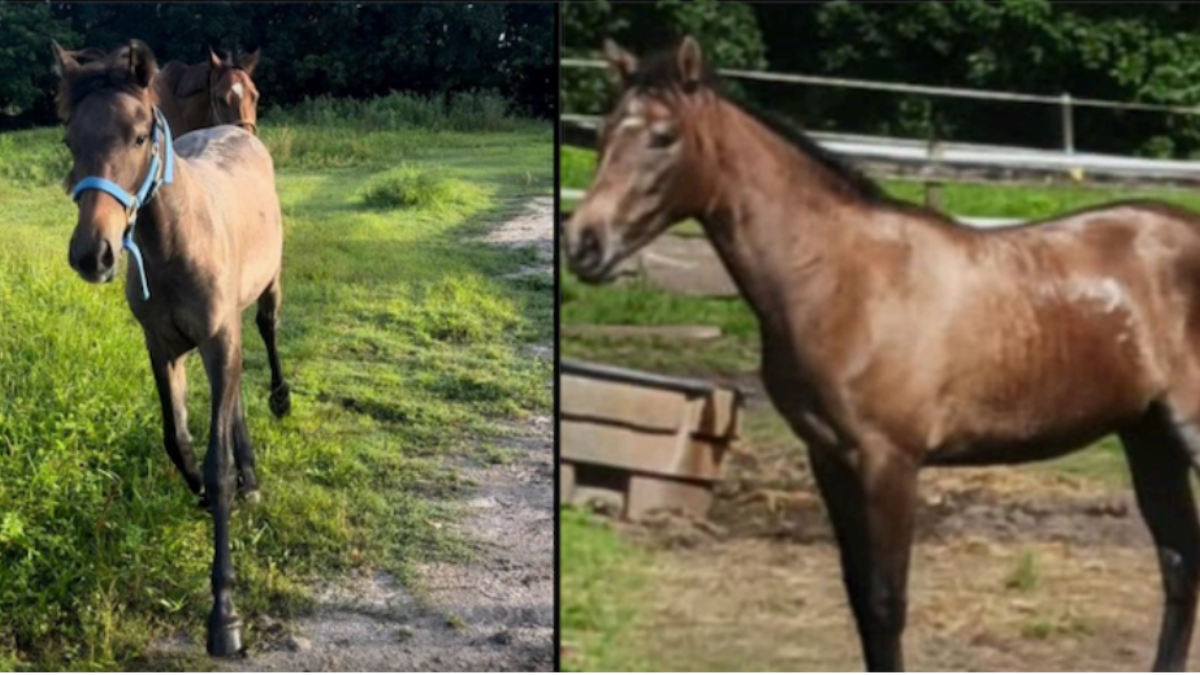 A manhunt is underway in Broward County after two pet horses were stolen from their Southwest Ranches home on Friday.
Ninth-month-old Milagro and two-year-old Venus were reportedly led through a fence at the back of the World Class Equestrian Center in the Rolling Oaks area, that the suspect or suspects allegedly deconstructed between 2 a.m. and 4 a.m. on Friday, Aug. 11.
"I wish she is OK and that she is coming back," Matias Ciscita, who was heartbroken talking about his baby horse Milagro.
"I miss my baby because when I got her, I didn't know that my horse was pregnant, so it was a surprise," said Ciscita, who explained why his horse was named Milagro, or "miracle" in Spanish.
The Animal Recovery Mission (ARM) says there is grave concern that the fillies have become victims of the black-market horse meat trade. Davie Police have not confirmed a motive.
"Whatever we can do we would love to have them back. We wouldn't even press charges, we like just to come back safe and sound," said Pablo Gamboa, the owner of the World Class Equestrian Center.
ARM is offering a $25,000 reward leading to the arrest and conviction of whoever is responsible.
This follows the recent slaughter of two other horses — War and Sammy — who were found dumped along a Homestead canal earlier this year.
ARM and the Davie Police Department are actively investigating the Southwest Ranches case.
"It's a baby, it's the baby of my child," said Mariel Ciscita, Matias' mom. "It is so emotional."
If you have information regarding Friday's incident, contact Animal Recovery Mission through ARM's Report a Crime Hotline or contact the Davie Police Department tip line at (954) 693-8200.