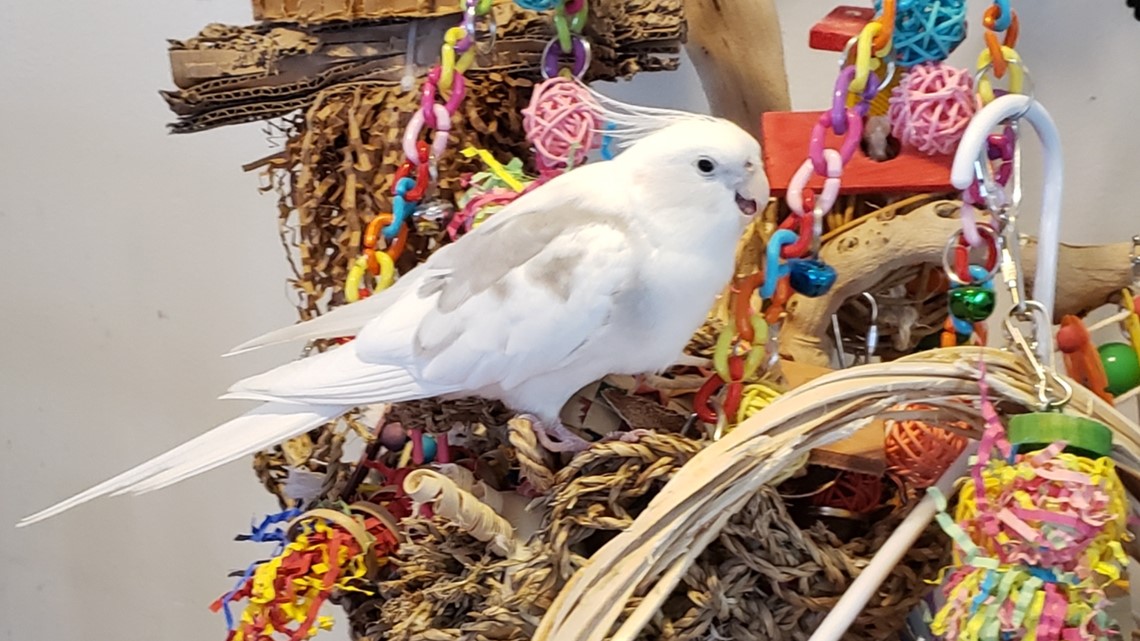 Connie Hudak of Belmere Drive in Parma is offering a reward for her bird's safe return.
PARMA, Ohio — A Parma woman is desperately seeking the safe return of her beloved bird after it flew out of her house and never returned in early June.
Connie Hudak of Belmere Drive describes "Byrdee" as all white with grey on his wings.
Though she has searched the nearby area and put up fliers in hopes of finding Byrdee, the search still continues into mid-August. Hudak told 3News of the joy Byrdee brought to her life before he went missing, of the smiles and laughs he provided her while she dealt with a painful medical condition.
Hudak's plea for help, as well as her contact information if you find Byrdee, can be seen below:
"If someone sees Byrdee, start whistling the song 'If you're happy and you know it.' This is his favorite song. He will respond to it with a high pitch tweet. Then, if he feels comfortable, he'll start to whistle it back.
"Continually whistle the song while clicking your fingers and yell 'Byrdee, come.' He is trained to come on call. He more than likely will fly on to your head. While constantly whistling, put your finger up to his chest and push a little bit. He'll hop onto your finger. Then, continue to whistle while holding him close and get him inside. The most important part is to constantly whistle. This will make him want to stay by you. Call me right away: 440-241-3416.
"I know Byrdee is still out there. He is such a strong bird. He could be in any of the cities surrounding Parma. There is a HUGE REWARD for his safe return home.
"Any help is so greatly appreciated. Thank you very much."
Pictures of Byrdee provided by Hudak can be seen below.
PHOTOS | Parma woman pleads for public's help in locating missing bird
More Headlines on WKYC.com: