YAKIMA, Wash – The family of a missing five-year-old Yakima boy is continuing the search efforts for Lucian Munguia.
It comes as the Yakima Police Department scales back its search efforts for Lucian. His family is now offering a $10,000 reward for information that ultimately leads to the safe return of Lucian. His family's taking one day at a time, all they can do according to his aunt Sarah Bailey.
Just five days ago, Lucian turned five years old. A birthday his family will never forget. They held a candlelight vigil last Wednesday at the park he went missing at.
"I think that hope is all that we have left to hold onto. As the days go by, it gets harder and harder every day," Sarah Bailey said.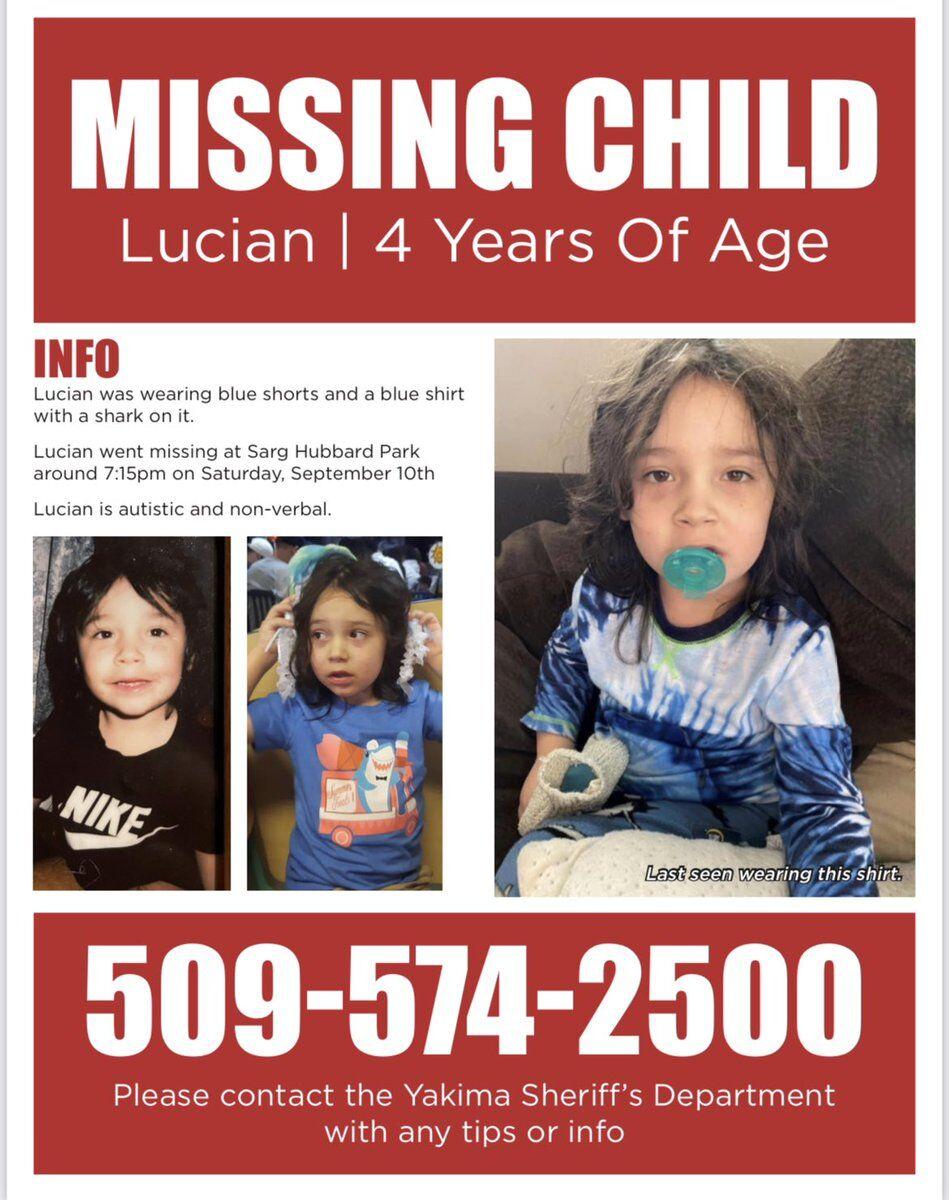 Now 30 days since Lucian was last seen in the Yakima Greenway.
"Search and rescue teams from all over the state that has come and looked for Lucian," Bailey said.
But still no sign of the five-year-old boy, even with assistance from the FBI.
We're told that Lucian has autism and has a strong interest in nautical-related items, including the ocean.
The park he was at when he went missing has a lake nearby, which is the direction in which Yakima Police believe he may have gone.
"The FBI's now involved and they had their search and rescue team go into the water. They can't say 100% unless they drain the lake, but they're pretty positive that he's not in the water," Bailey said.
With 30 days on the books and time ticking, his aunt says they're hopeful they can bring the sweet and loving little boy they know back home.
"As the days go by, it gets harder and harder every day. Our faith is the only thing that we can hold onto, so we are very hopeful that he is out there and we will see him again," Bailey said.
Lucian is 4-feet-tall, 40 pounds, with black hair and brown eyes. If you have any information, you're asked to contact your local police department.